2 oz. Fine Silver Coin – Visions of Canada
2 oz. Fine Silver Coin – Visions of Canada
Masters Club:
1,900
Status:

CAN & US shipping only
Immerse yourself in Canada's natural beauty.
Mountains, prairies, forests and more—so many different landscapes are synonymous with Canada, and our natural diversity is truly one of our great strengths. Canadians can be proud of the staggering beauty that defines our nation on a global scale, a beauty that is represented on this coin's reverse, where some of this country's most impressive scenes are combined to form a single vision of "home" that will speak to every Canadian.
Canada, let your spirit soar! This unique fly-over perspective is a celebration of all things Canadian.
Classic illustration style. The illustrative art style on the coin's reverse gives it a timeless feel. It's an inspiring piece of visual storytelling, one that speaks to Canadians' common connection to the land.
2 oz. of 99.99% pure silver. A great addition to any Canadiana-themed collection, your coin is crafted in 2 oz. of 99.99% pure silver. Only 5,000 are available to collectors worldwide.
Includes serialized certificate. The Royal Canadian Mint certifies all of its collector coins.
No GST/HST
Packaging
Your coin is encapsulated and presented in a Royal Canadian Mint-branded clamshell with a black beauty box.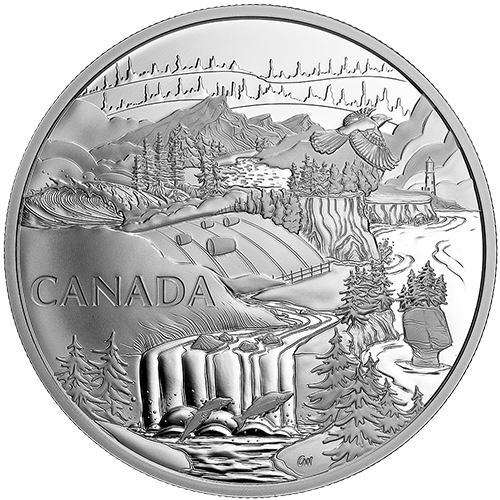 A glimpse of "home"
Immerse yourself in the sights with this unique view of Canada from coast to coast to coast! The ever-changing Canadian landscape unfolds on your coin's reverse, where so many breathtaking sights are seamlessly combined to form a single, inspiring image of Canada.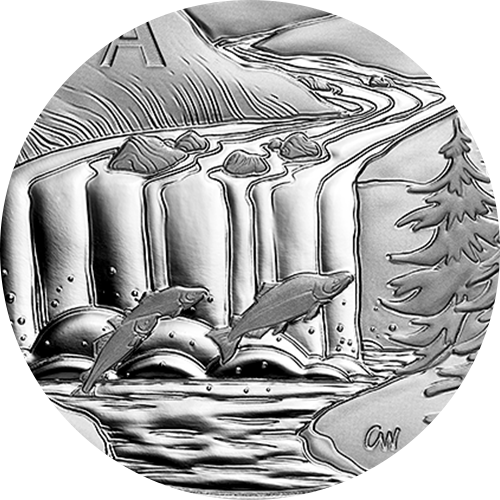 A celebration of Canada
Canada is a country like no other, and nature matters to Canadians. This coin celebrates the popular vision of Canada as a country defined by diversity, its natural beauty and vast wilderness.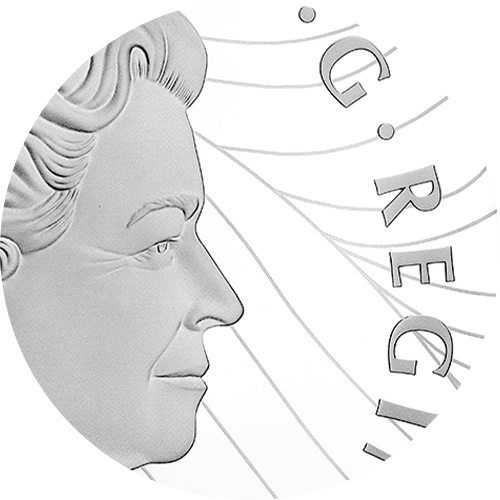 Obverse field pattern
A nod to the reverse design, your coin's obverse features a wave pattern that adds a sense of movement, like the wind sweeping across the landscape.
Composition
99.99% pure silver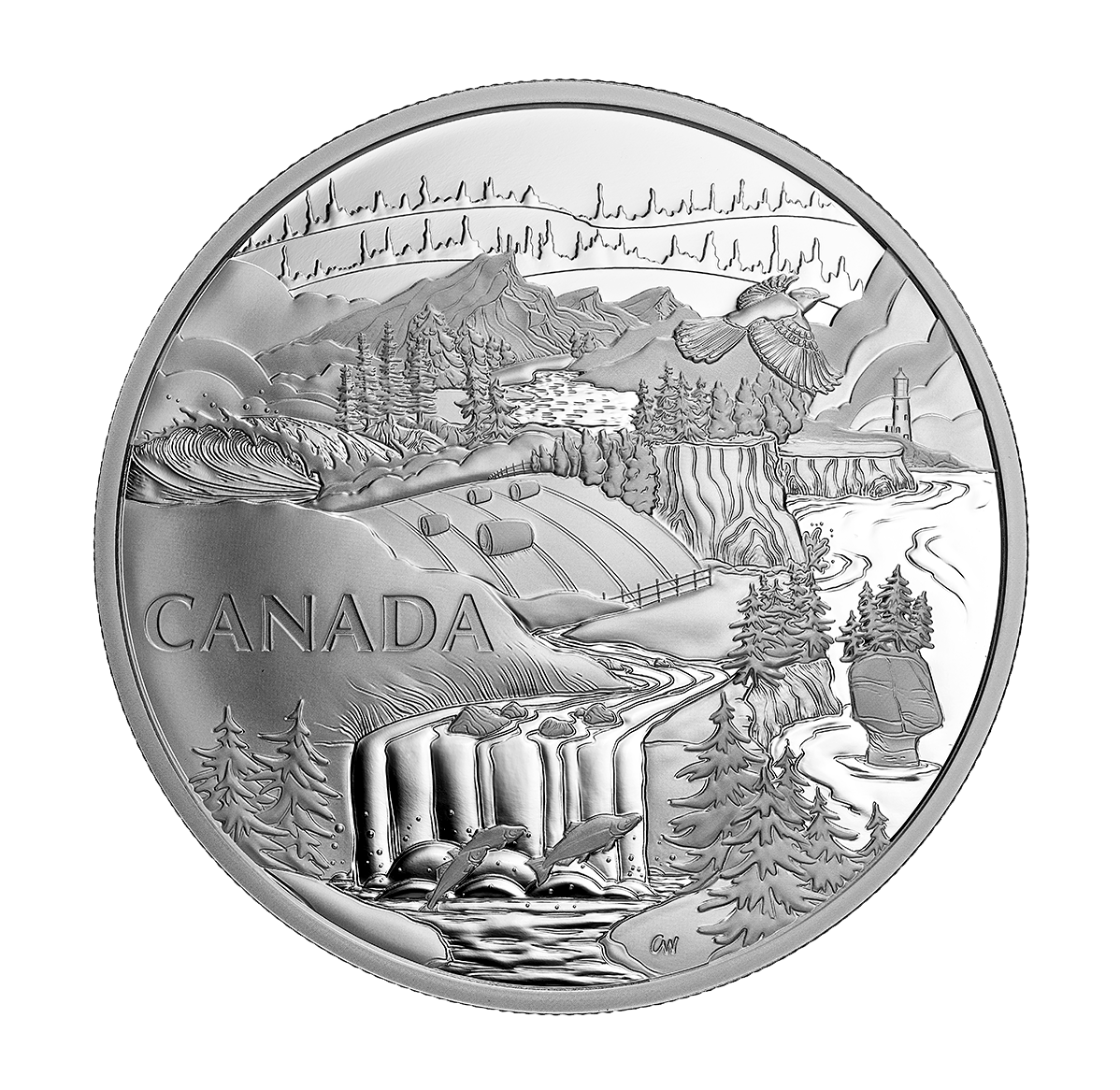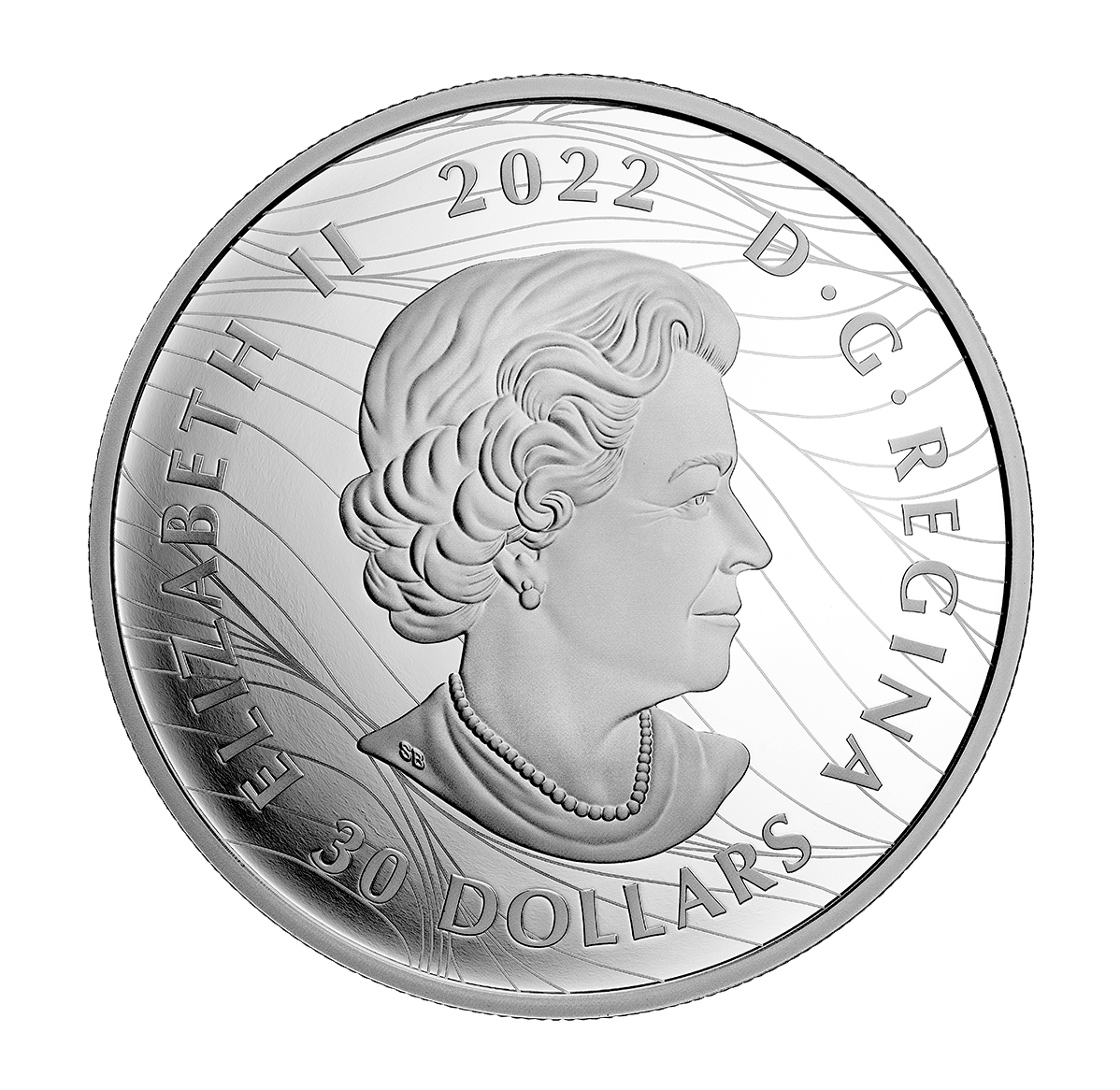 Designed by artist Claire Watson, your coin's reverse captures both the pride of Canadians and the diverse beauty of Canada in a single image that is sure to inspire. A Canada jay (Perisoreus canadensis) symbolizes this nation's spirit as it glides above the treetops, while the ever-changing Canadian landscape unfolds below—from towering peaks to mighty rivers, and the dancing lights of the aurora borealis. The obverse features the effigy of Her Majesty Queen Elizabeth II and a wave field pattern that evokes a sense of movement, like the wind sweeping across the landscape.
What do you want to know about this product?
Your product was successfully added to your collection.
The product could not be added