2 oz. Pure Silver Coin – 100th Anniversary of the Royal Agricultural Winter Fair
2 oz. Pure Silver Coin – 100th Anniversary of the Royal Agricultural Winter Fair
Masters Club:
2,000
Status:

CAN & US shipping only
Shipping:

Expected to be shipped on Oct 10
Celebrate The Royal and a century of agricultural and equestrian excellence.
Celebrate the 100th anniversary of the world's largest indoor agricultural and equestrian event! Since its first opening day in 1922, the Royal Agricultural Winter Fair has been a place for Canadians to come together for world class competitions, interactive education and inspiring entertainment all in celebration of excellence in agriculture, local food and equine sport. The Royal has exciting experiences for everyone, as illustrated on this 2 oz. fine silver coin.
A century of excellence: Celebrate The Royal and its 100 years of history, of champions.
Special features
One of the big anniversaries in 2022. Celebrate the 100th anniversary of the Royal Agricultural Winter Fair! Held annually in Toronto, The Royal is the largest indoor combined agricultural and equestrian event in the world.
Various frostings. Each coin is crafted in 2 oz. 99.99% pure silver. And for maximum visual impact, different frostings have been combined to create a stunning contrast between all the engraved elements, down to the finest detail.
Share your stories of the Royal. Once you've attended The Royal, you'll want to make it an annual tradition. Re-live your memories through this commemorative coin, which invites you to share your stories of The Royal with friends and loved ones.
Includes serialized certificate. The Royal Canadian Mint certifies all of its collector coins.
NO GST/HST (if applicable)
PACKAGING
Your coin is encapsulated and presented in a Royal Canadian Mint-branded clamshell with a black beauty box.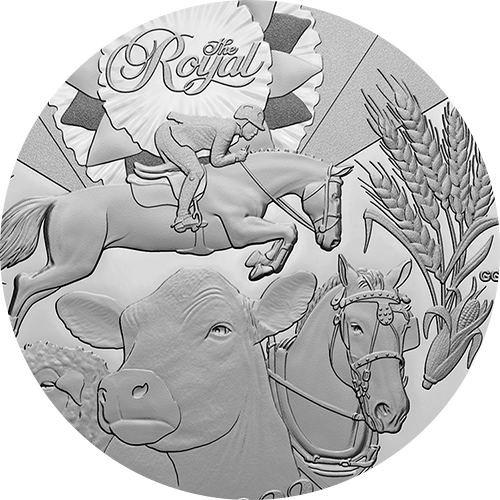 Experience the royal
Your coin's reverse design highlights some of the exciting experiences to be had at The Royal, Canada's premier showcase of agricultural products and horsemanship.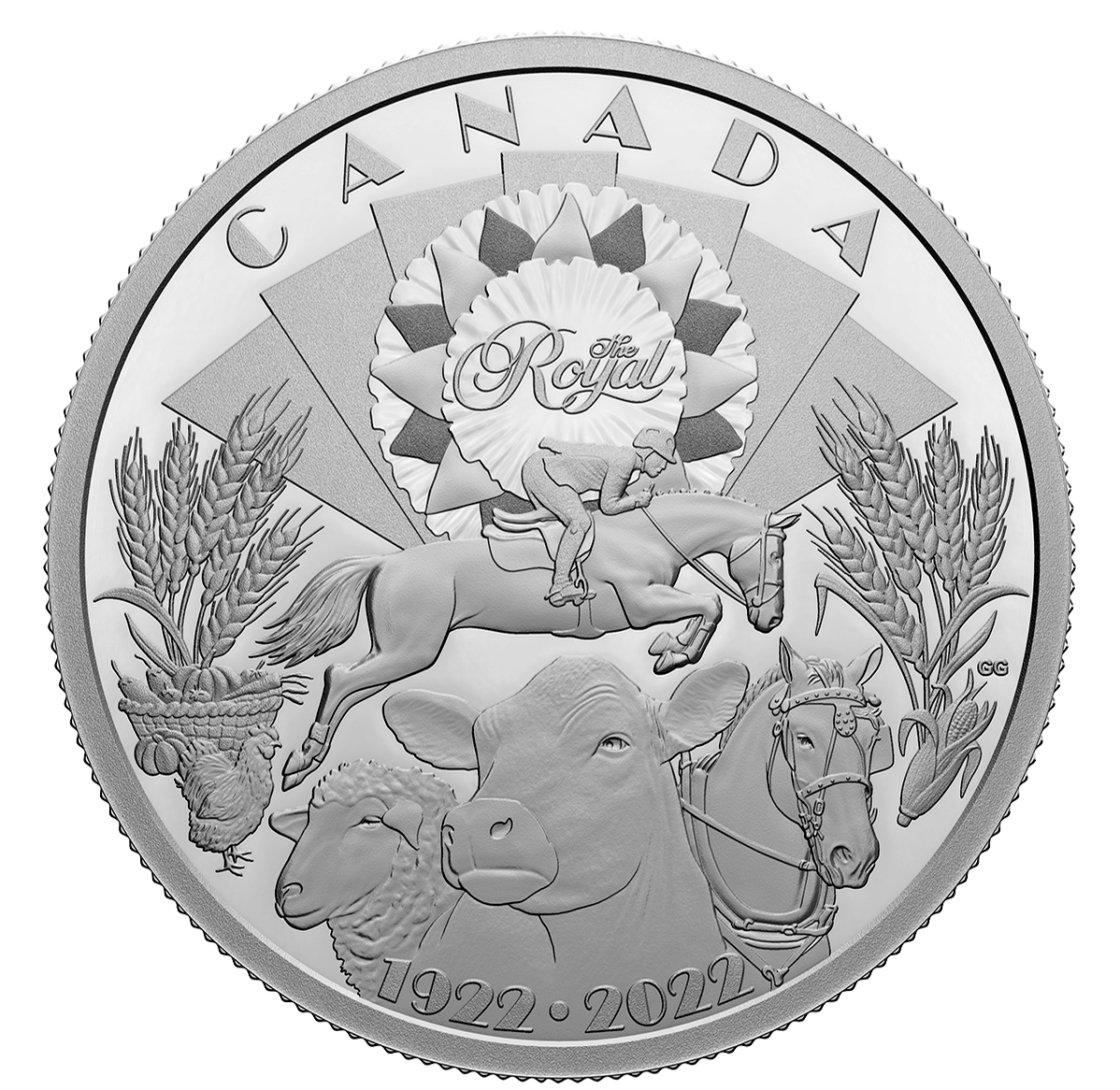 A tribute to the past
On your coin's reverse, the agriculture-themed tribute has been rendered in an Art Deco style—a nod to The Royal's inaugural year, 1922.
Composition
99.99% pure silver
Packaging
Black clamshell with black beauty box
Artist
Glen Green (reverse), Susanna Blunt (obverse)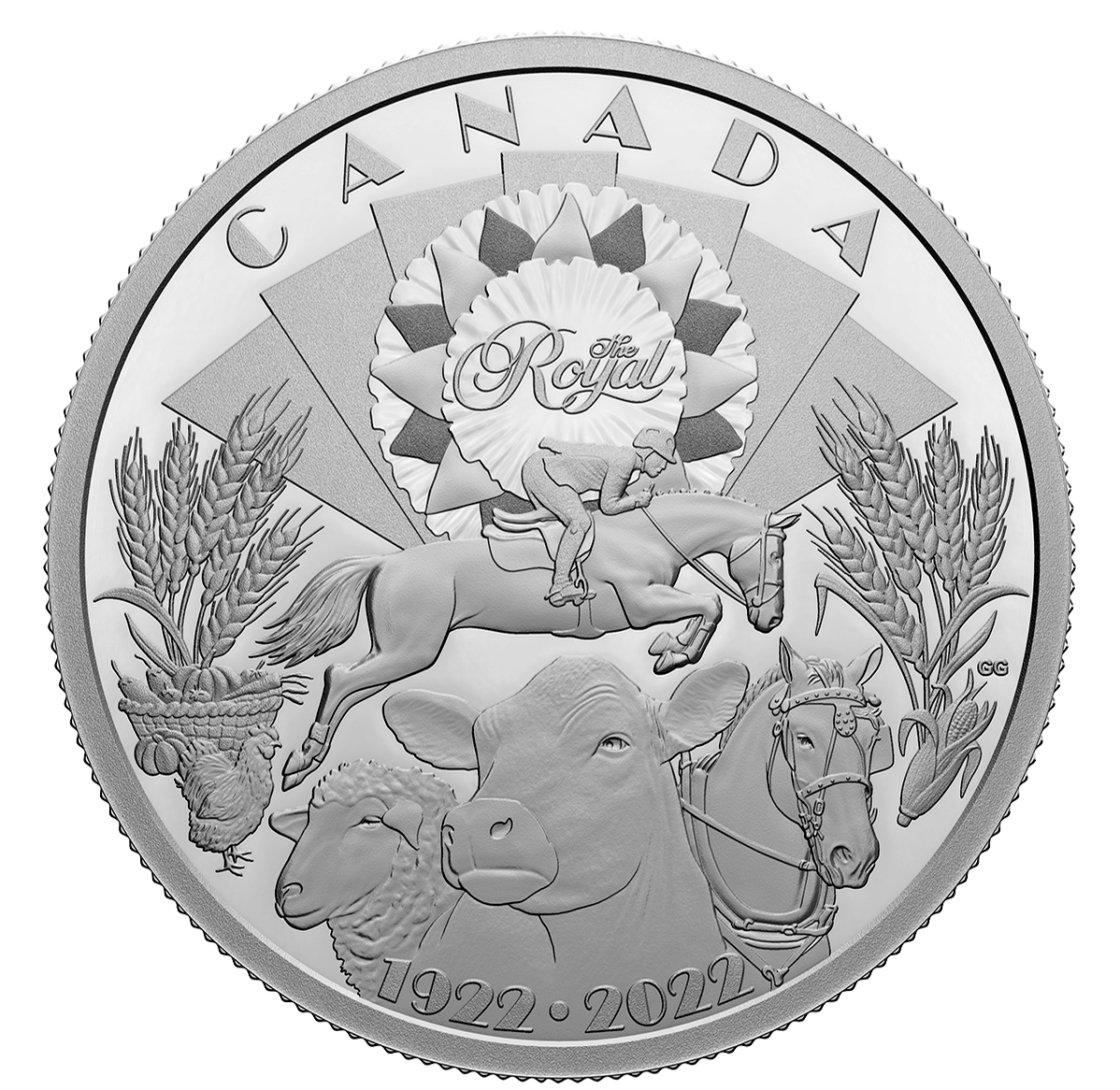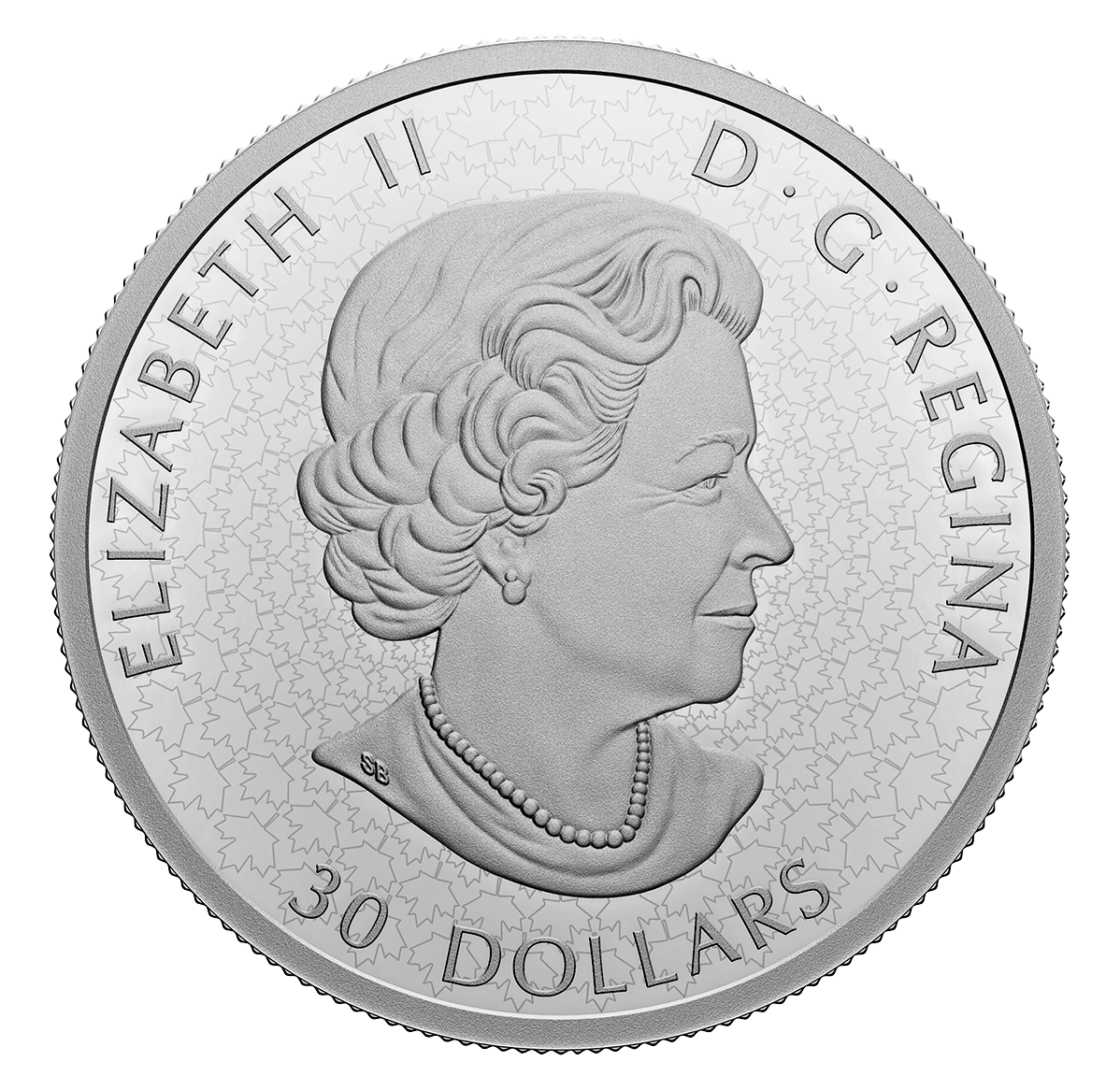 On your coin's reverse, the Art Deco-style design by artist Glen Green highlights some of the sights and events that have made the Royal Agricultural Winter Fair a premier showcase of agricultural and equestrian excellence. An array of livestock (chicken, sheep, cow and horse) and agricultural products surround a rider and horse, as they compete in the Royal Horse Show; behind them, The Royal logo appears on a champion rosette. The reverse includes the word "CANADA" at the top, while at the bottom, the dates "1922·2022" commemorate The Royal's 100th anniversary. The obverse features the effigy of Her Majesty Queen Elizabeth II by Susanna Blunt.
What do you want to know about this product?
Your product was successfully added to your collection.
The product could not be added