2 oz. Pure Silver Coin – Multifaceted Animal Family: Bald Eagles
2 oz. Pure Silver Coin – Multifaceted Animal Family: Bald Eagles
Masters Club:
1,900
Status:

CAN & US shipping only
Availability:

Out of stock in stores
Own a 2 oz. fine silver portrait that shows the bald eagle from a whole new angle.
Whether soaring in solitude or surveying from atop the tallest tree, the bald eagle is celebrated as a sharp-eyed symbol of strength. But the regal raptor can be surprisingly tender—it provides nourishment and models behaviours for its young to ensure that the next generation survives and thrives.
This is a side of the bald eagle that often goes unseen, and it is represented on the reverse of this 2 oz. 99.99% fine silver coin, where multifaceted engraving adds dimension to the eagle and eaglets, resulting in a new and visually striking portrait that shows this species from a whole new angle.
Enjoy a unique view! Features two elements that are seldom seen: multifaceted engraving on a 2 oz. coin, and a glimpse of a bald eagle family.
A unique view. See the animal world from a different angle with this Multifaceted Animal Family. The perfect fusion of modern engraving and classic art, its reverse design reveals a more tender side of an iconic species that is typically portrayed as a symbol of strength.
2 ounces of pure silver. Your coin is crafted in 2 oz. of 99.99% pure silver and features a 50 mm diameter—an uncommon size, but one that provides plenty of space for the unique artistry that makes this an unforgettable addition to any collection.
Low mintage. Limited to just 4,500 coins worldwide.
Includes serialized certificate. The Royal Canadian Mint certifies all of its collector coins.
No GST/HST (if applicable)
Packaging
Your coin is encapsulated and presented in a black Royal Canadian Mint-branded clamshell with a black beauty box.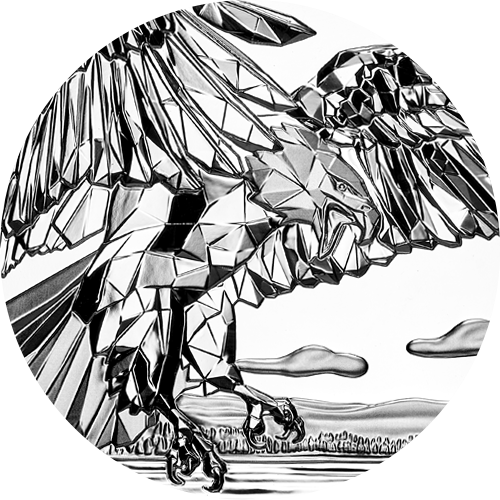 Multifaceted engraving
This stunning 2 oz. coin features multifaceted engraving, an innovative approach to minting dimensional art. On the coin's reverse, both the eagle and the eaglets are composed of multiple facets that elevate the art by reflecting light from various angles.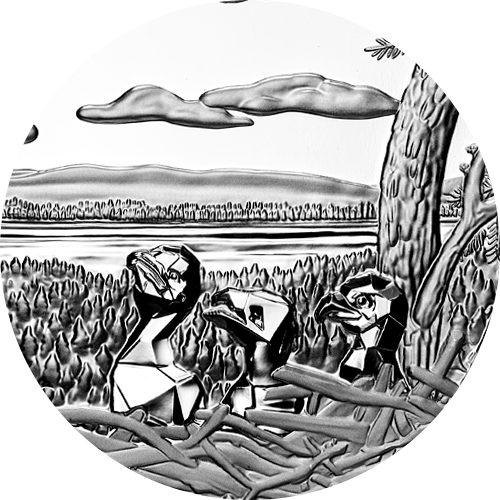 Mix of finishes
With a uniformly brilliant finish, many of the portrait's finer details would get lost in the mix; so we approached this family portrait by using multiple finishes that help convey depth—from the frosted nest in the foreground to the frosted landscape in the background, and the brilliant facets of the eagles.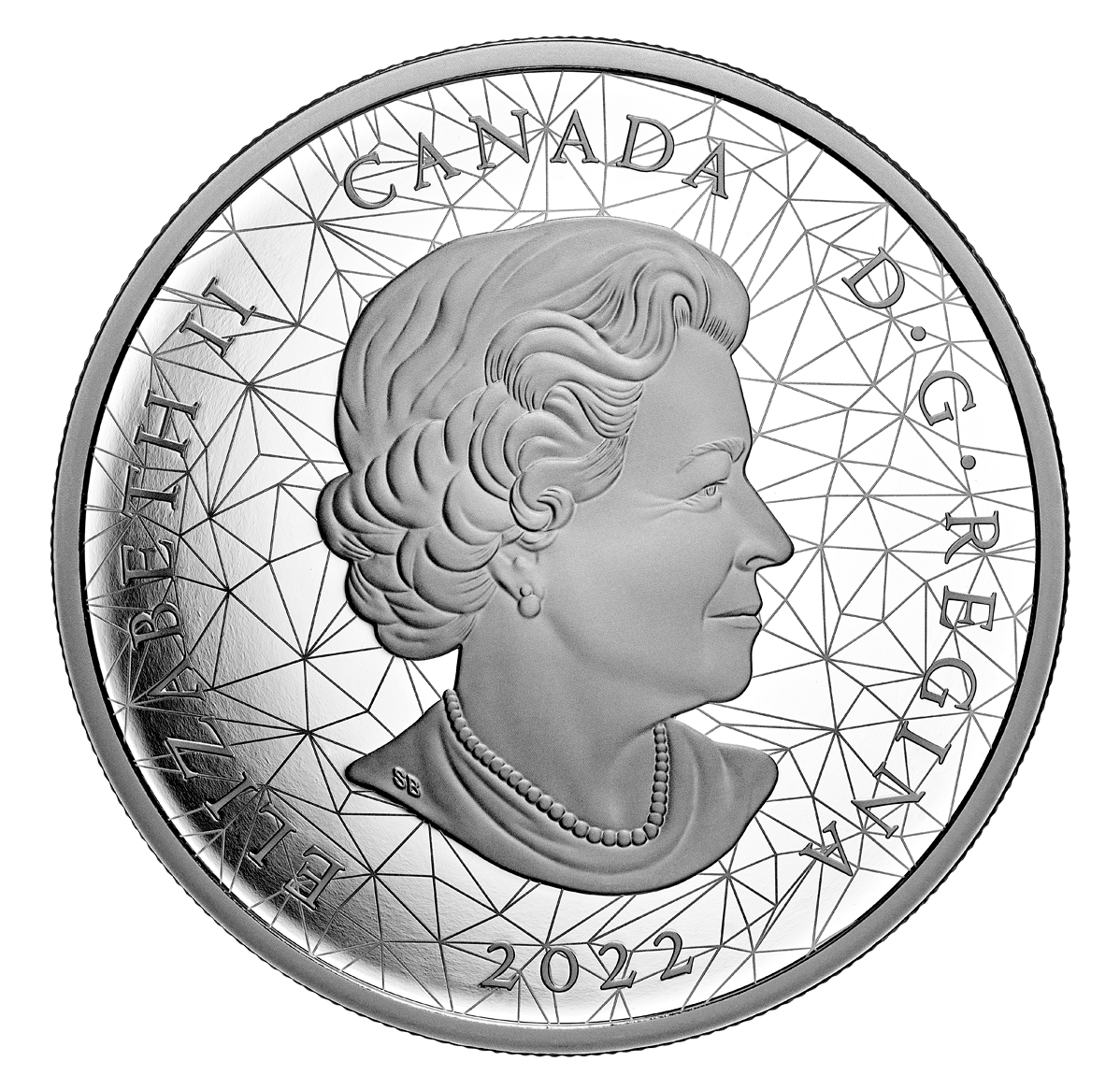 Obverse pattern
On your coin's obverse, an array of laser-engraved polygon shapes—a nod to the reverse—form a dynamic pattern behind the effigy.
Composition
99.99% pure silver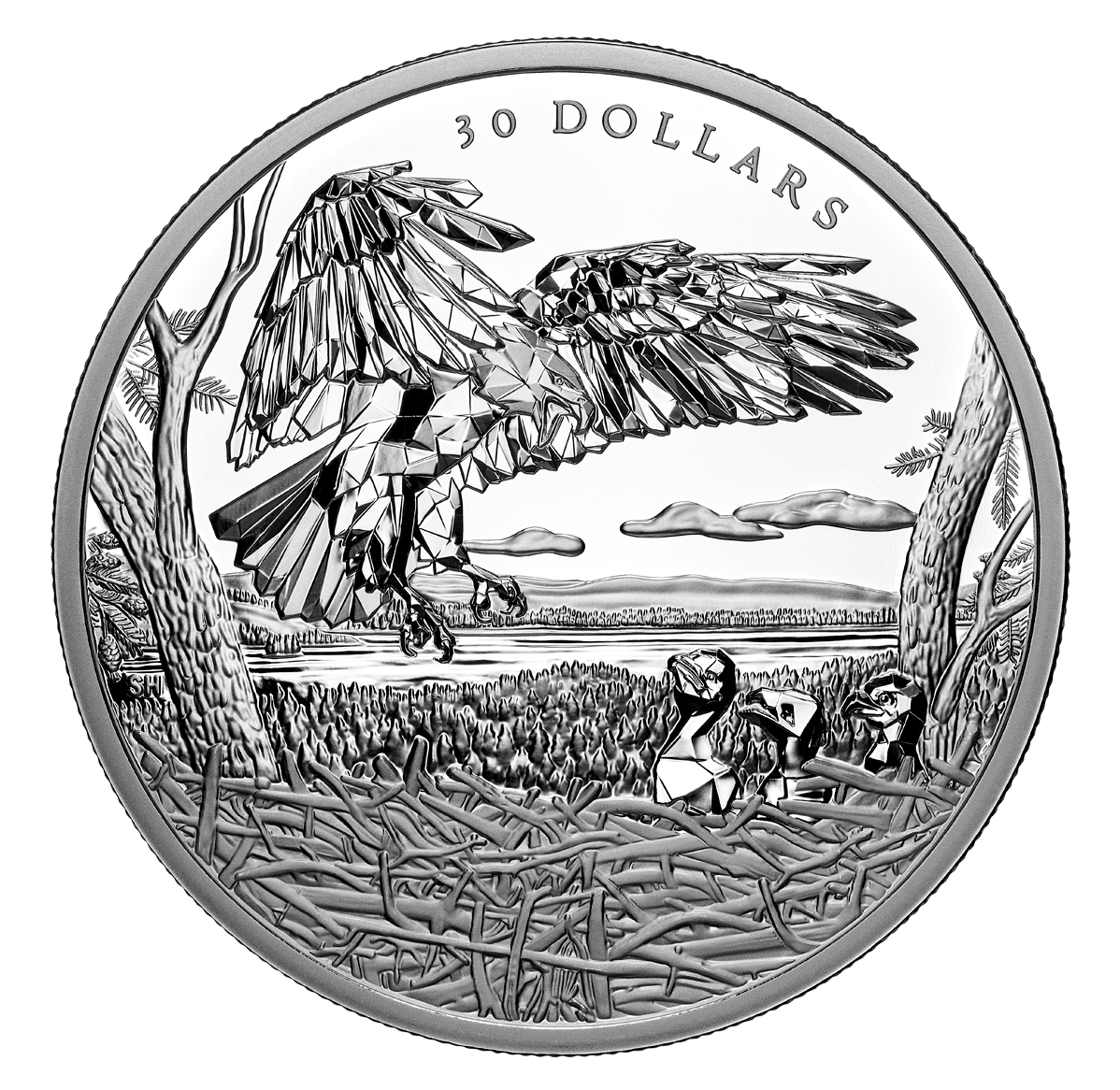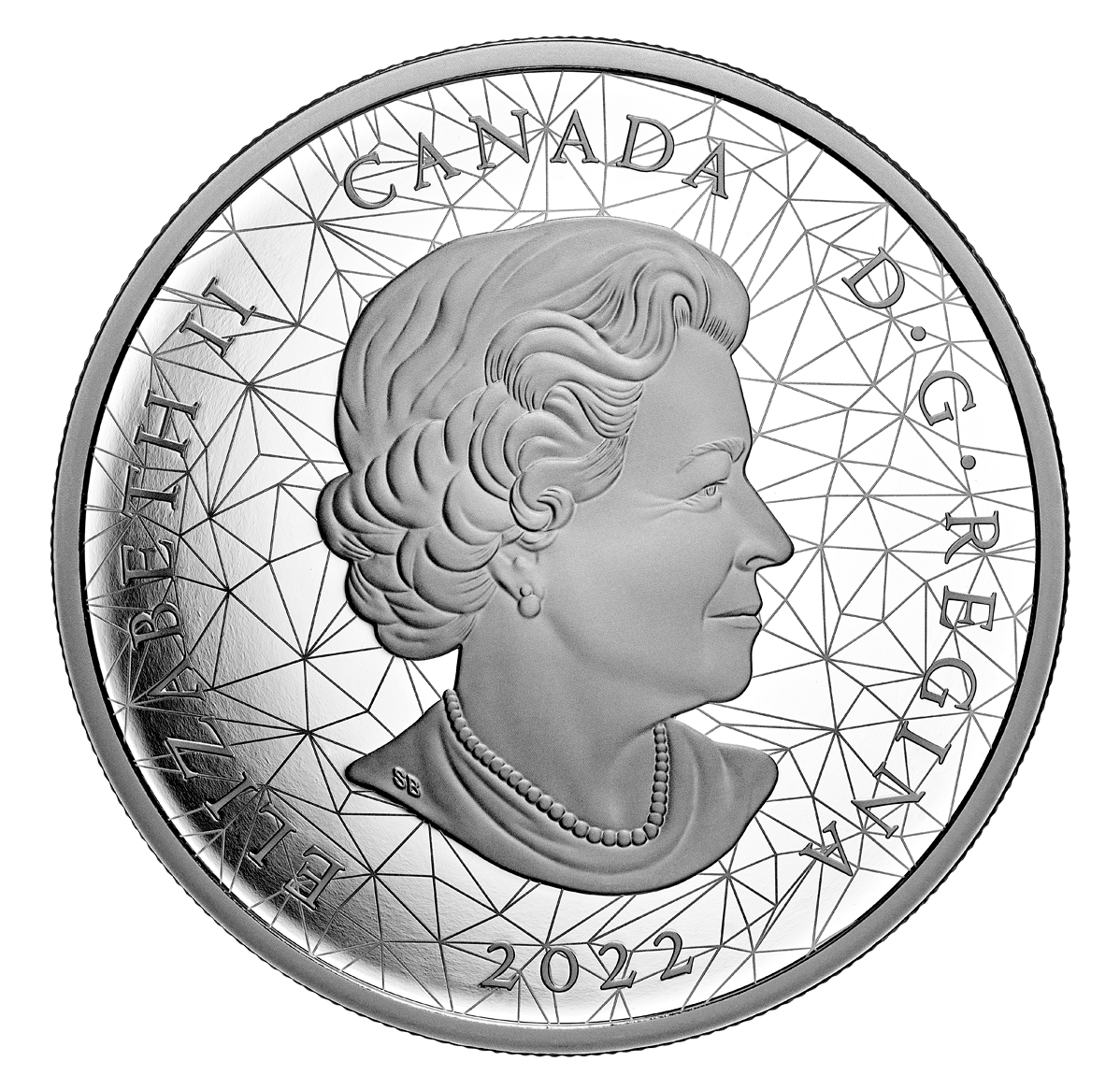 The reverse design by Canadian artist Steve Hepburn offers a rare glimpse of a bald eagle (Haliaeetus leucocephalus) family. The wildlife portrait is enhanced with multifaceted engraving that gives the parent and the three eaglets a more three-dimensional form, as the mother returns to her treetop nest. The obverse features a polygon pattern and the effigy of Her Majesty Queen Elizabeth II by Susanna Blunt.
What do you want to know about this product?
Your product was successfully added to your collection.
The product could not be added