99.999% Pure Gold Coin – Klondike Gold Rush: Prospecting for Gold
99.999% Pure Gold Coin – Klondike Gold Rush: Prospecting for Gold
$3,180.24 USD
Pay up to 6 monthlyinstallments of $530.04 USD.
Masters Club:
43,000
Status:

CAN & US shipping only
From raw gold to rare coin: Add this 99.999% pure gold Klondike Gold Rush coin to your collection.
Five nines! Made from the highest standard of pure gold—more pure than any Klondike gold nugget—this 1 oz. numismatic treasure shares the same design as its 1 oz. gold bullion counterpart, but in a luminous proof finish. Its engraved depiction of a prospector using a rocker box hints at the journey from raw gold to coins—specifically, those issued by Canada's Mint, whose creation was accelerated by the events in the Yukon. This is the popular image of the Klondike, though not everyone benefitted from those boom days: many failed to strike it rich, and with the sudden influx of gold rushers came a series of sweeping changes that proved devastating to northern Indigenous communities and environments, leaving a complicated legacy that still reverberates today.
Our only 99.999% pure gold collector coin issued in 2022.
Special features
'Five nines' fever. Step back in time with this Klondike Gold Rush coin crafted in 99.999% ("five nines") pure gold, which makes it one of the purest gold coins in the world.
A rarity in 2022. We are the only Mint that regularly issues 99.999% pure gold coins, and this Klondike-themed showpiece is our only "five nines" numismatic offering in 2022.
A snapshot of the past. Your gold coin's reverse features

one of the scenes that helped shaped the popular image of Yukon as a mining frontier. Although its legacy is complicated, the Klondike Gold Rush was an important chapter in this nation's history because it incorporated the north into the Canadian nation and put Canada on the map as a leading gold producer.

An exclusive piece. Only 400 are available worldwide. Order yours today!
Includes serialized certificate. The Royal Canadian Mint certifies all of its collector coins.
NO GST/HST. (if applicable)

Packaging
Your coin is encapsulated and presented in a Royal Canadian Mint-branded clamshell with a black beauty box.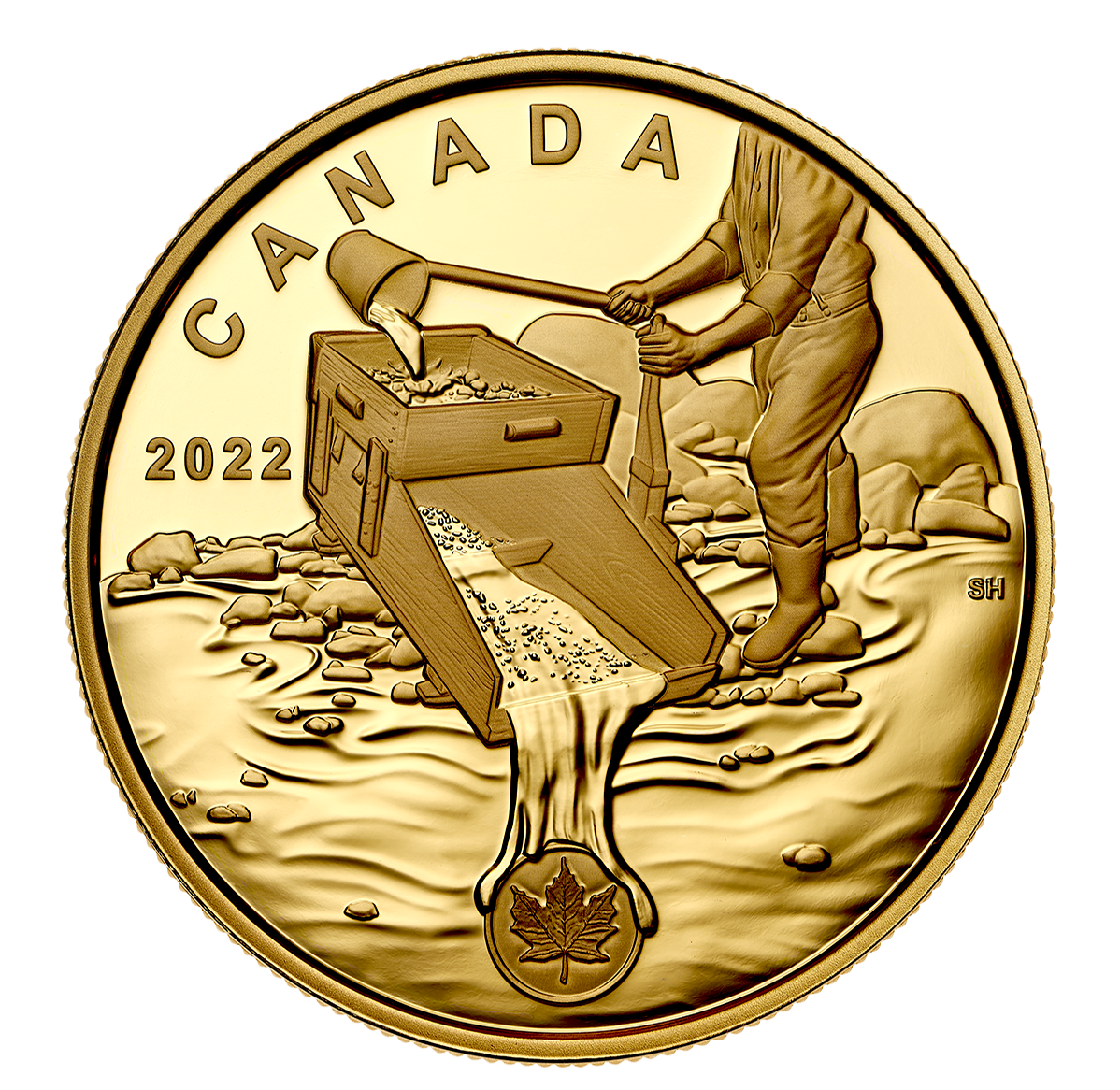 A richly detailed design
If the reverse design seems familiar, you've likely seen it on the 1 oz. bullion coin, 2022 $200 1 oz. 99.999% Pure Gold Coin – Klondike Gold Rush: Prospecting for Gold. This collector coin shares the same design, but in a mirror-like proof finish that amplifies the rich gleam of 99.999% pure gold.
Composition
99.999% pure gold
Packaging
Black clamshell with black beauty box
Artist
Steve Hepburn (reverse), Susanna Blunt (obverse)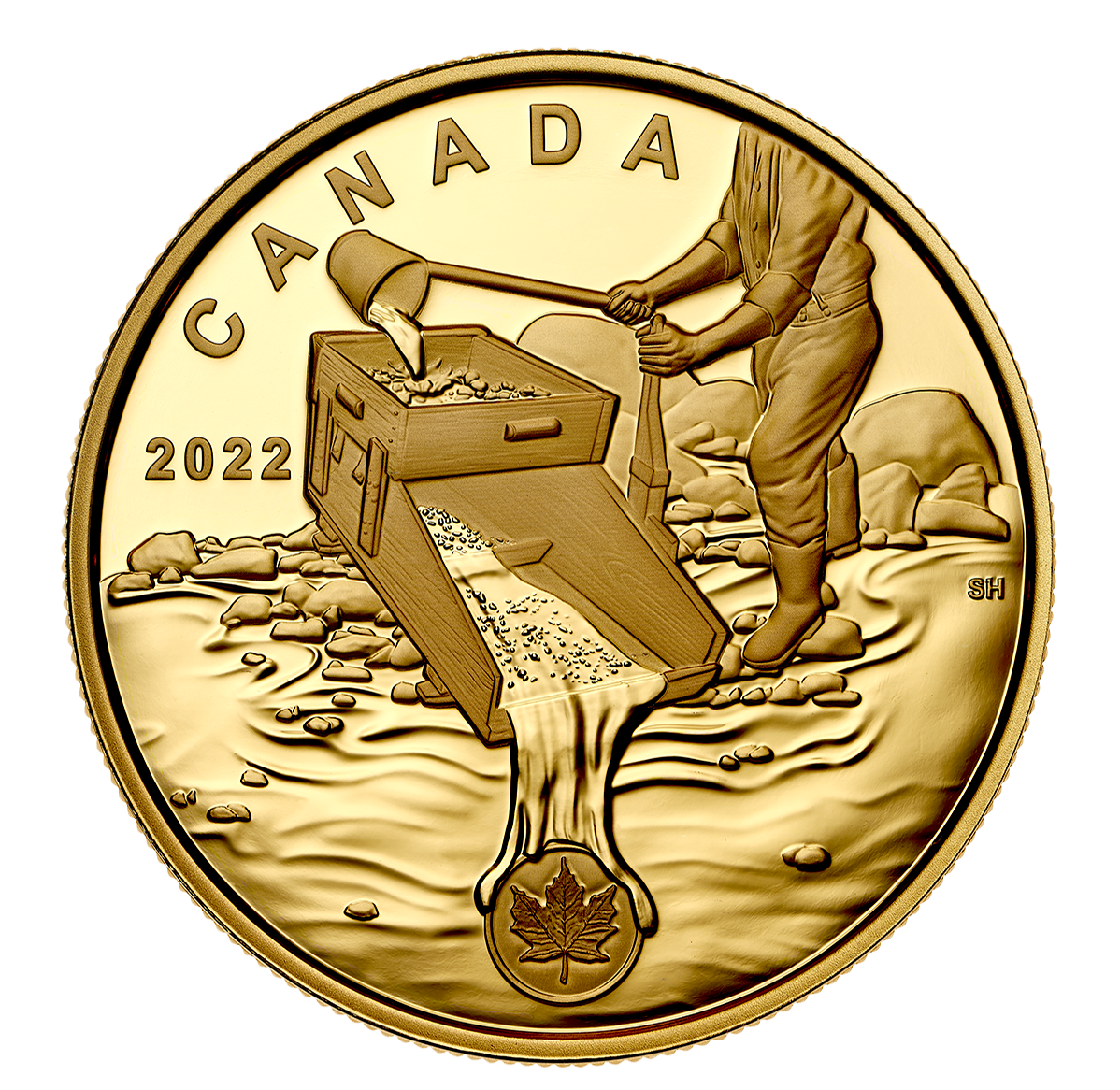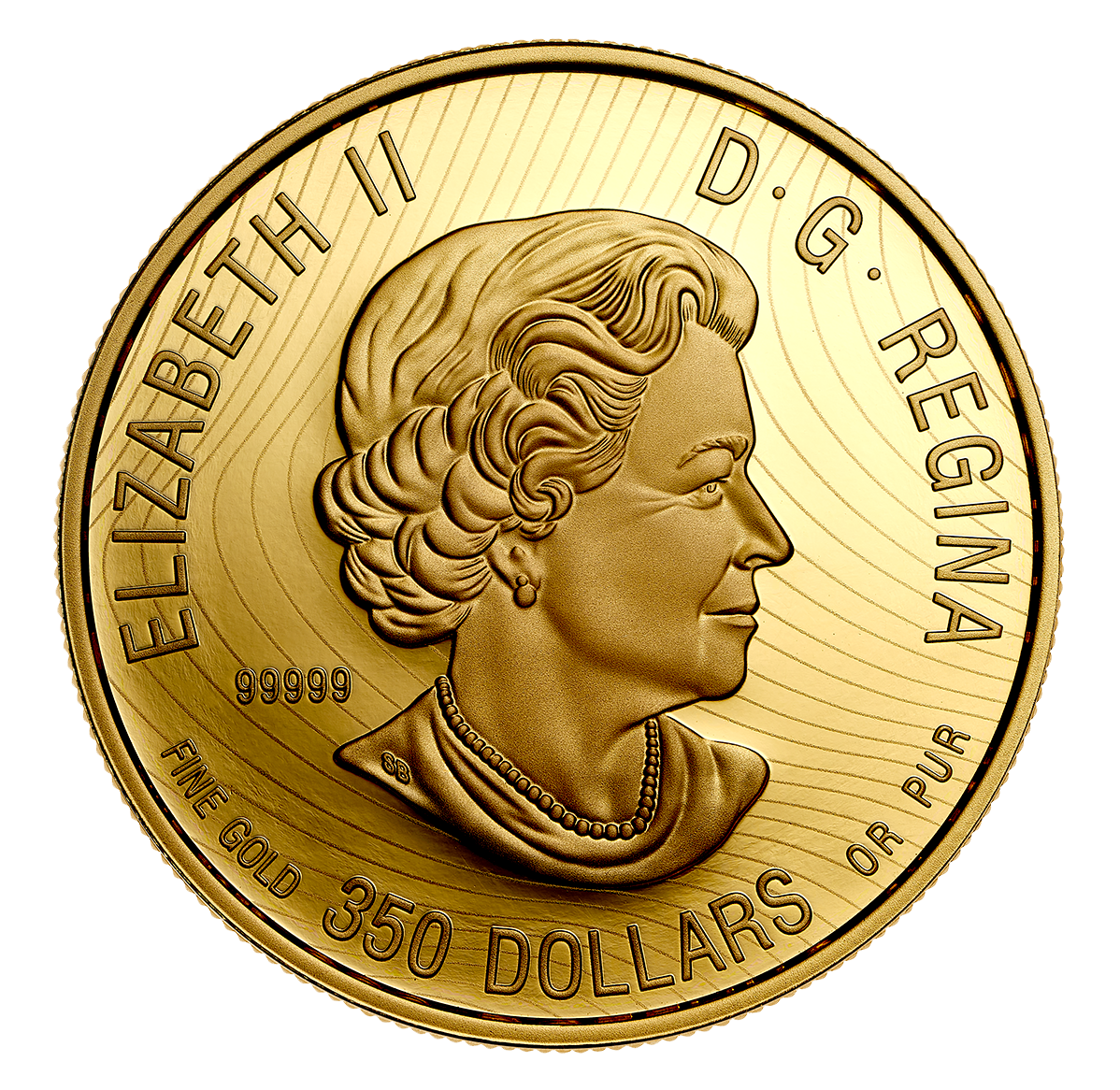 Designed by Canadian artist Steve Hepburn, your coin's reverse takes us back in time for an idealized view of the Klondike Gold Rush experience from a prospector's perspective. Standing at the edge of a stream, a prospector is seen pouring water from a ladle ("dipper") into the top of a rocker box ("cradle"), which would then be rocked from side-to-side to separate gold from the sand and gravel. The water pouring out of the box gradually takes on the appearance of molten metal to represent the journey from raw material to refined precious metal, and ultimately, to the pure gold coins issued by the Royal Canadian Mint, represented by the Gold Maple Leaf bullion coin's design. The obverse features the effigy of Her Majesty Queen Elizabeth II by Susanna Blunt.
What do you want to know about this product?
Your product was successfully added to your collection.
The product could not be added