2 oz. Fine Silver Coin – The Mighty Bison
2 oz. Fine Silver Coin – The Mighty Bison
Masters Club:
1,900
Status:

CAN & US shipping only
Availability:

Out of stock in stores
Quantity:

Maximum 2 per customer
The mighty bison steps forward in this classically styled, classically engraved portrait.
A grassland icon stands tall in this superbly engraved wildlife portrait, which captures the majesty of the species and its historic habitat. An inspiring emblem of strength, the plains bison (Bison bison bison) that once dominated the vast Canadian prairie continues to be a species of great historical and cultural importance in Canada.
It never fails to capture our imaginations through its imposing stature and innate strength, as conveyed by the two bulls featured in this 2 oz. 99.99% pure silver portrait.
A classic portrait with classically engraved details—it's a true testament to fine craftsmanship and artistry.
Special features
Superbly sculpted. This 2 oz. 99.99% pure silver coin features a classic design style and classically engraved details. There are no hidden features or special tech—it's simply a captivating work of art that has been perfectly executed in the finest silver.
Low mintage. Only 4,500 coins have been struck. Given the low mintage and the popularity of the theme, this bison portrait is sure to be a sought-after piece!
For wildlife lovers. A striking addition to any silver or wildlife-themed collection.
Includes serialized certificate. The Royal Canadian Mint certifies all of its collector coins.
No GST/HST. (if applicable)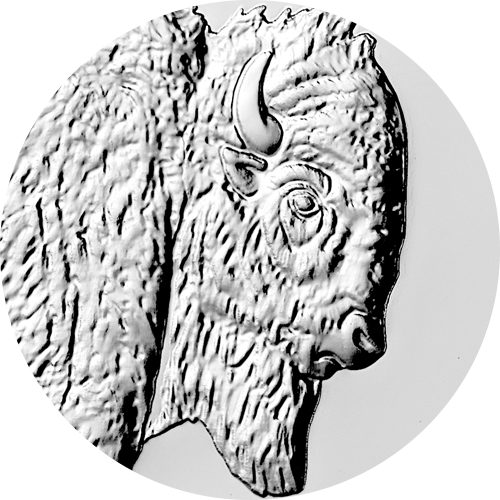 2 oz. of the finest silver
Your coin is crafted in a 2 oz. of 99.99% pure silver and features a 50 mm diameter that provides more space for finely engraved details.
A mix of frostings
On your coin's reverse, multiple frostings add a sense of depth and create a striking contrast between the different design elements, resulting in a more realistic portrait of the bison and its environment.
Composition
99.99% pure silver
Packaging
Black clamshell with black beauty box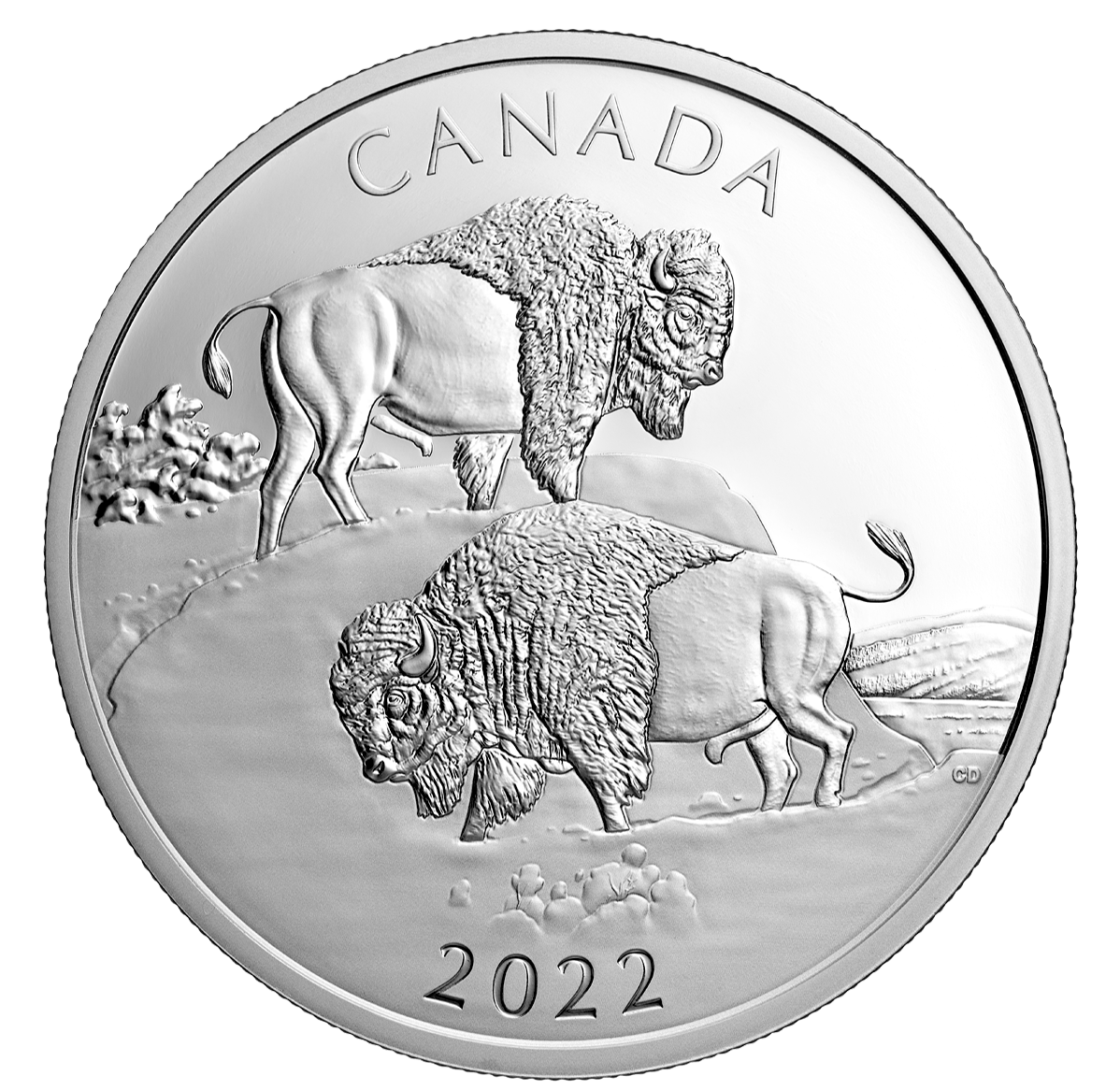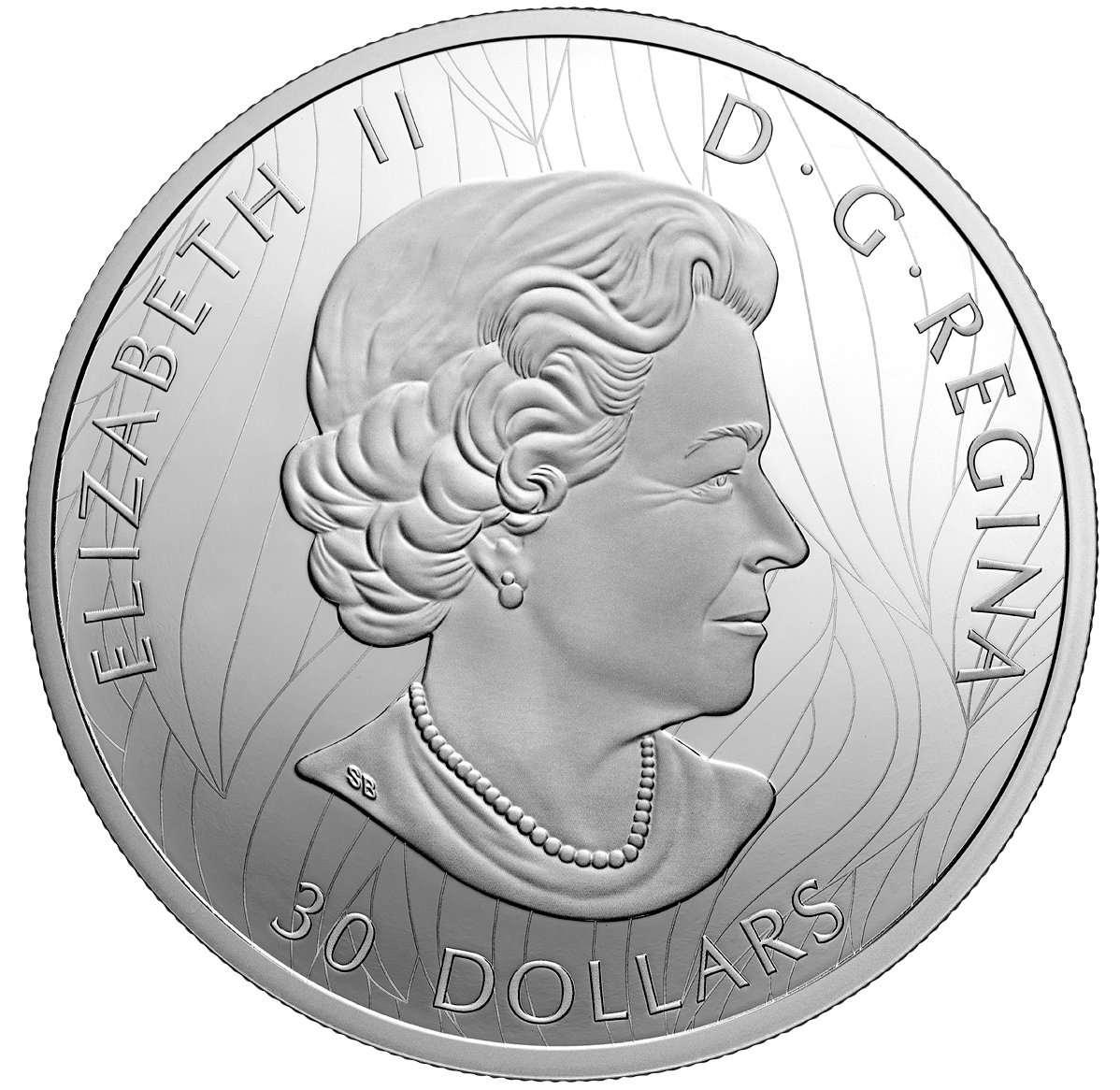 Designed by Canadian wildlife artist Claudio D'Angelo, your coin's reverse features a side-view portrait of two plains bison (Bison bison bison) in its grassland habitat during the harsh winter months. Two males (members of a bachelor group) are positioned in a way that best showcases their physical features, with one bull standing at the top of a knoll and the other below facing the opposite direction. The obverse features a field pattern and the effigy of Her Majesty Queen Elizabeth II by Susanna Blunt.
What do you want to know about this product?
Your product was successfully added to your collection.
The product could not be added