Pure Gold Coin – Earth Dragon
Pure Gold Coin – Earth Dragon
$198.86 USD
Pay up to 4 monthlyinstallments of $49.72 USD.
Masters Club:
2,690
Status:

CAN & US shipping only
Unearth your inner dragon in 2022!
Celebrate Chinese New Year with an auspicious golden dragon! According to Chinese mythology, Dilong is the Earth Dragon or Underground Dragon that rules over rivers and streams, and on this 99.99% pure gold coin, the Earth Dragon keeps a watchful eye over Canada's waterways.
While its features imply great strength and courage, this dragon also holds the yin-yang symbol that represents unity, balance and harmony.
May this Earth Dragon give you strength and help bring balance into your life.
The tradition continues. Celebrate Chinese New Year with an auspicious and affordable dragon-themed coin crafted in 1/20 oz. of 99.99% pure gold.
Includes serialized certificate. The Royal Canadian Mint certifies all of its collector coins.
Limited worldwide: Only 8,888 coins are available worldwide.
No GST/HST
Packaging
Your gold coin is presented in a Royal Canadian Mint-branded clamshell and packaged in a red graphic beauty box, evoking the Chinese New Year "red envelope" tradition of bestowing a wish for luck and good fortune.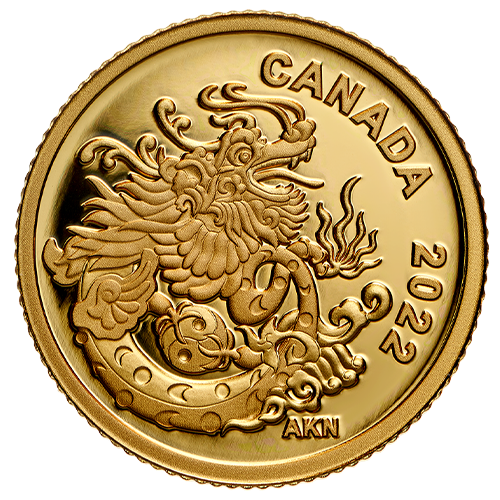 Your lucky gold dragon for 2022
The dragon is one of the most popular and powerful figures in Chinese mythology—it is the king of all animals. This coin's design represents the spirit of a dragon and features Dilong, the Earth Dragon and protector of waterways.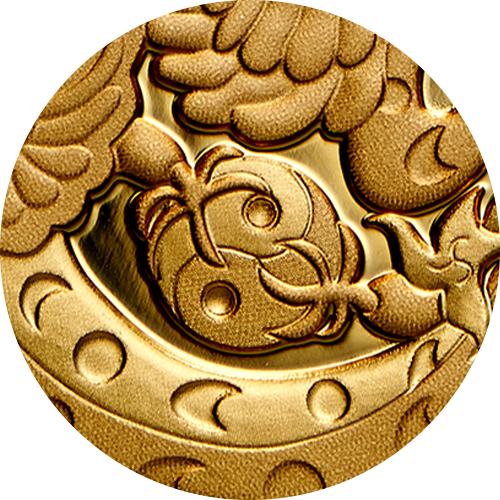 A special wish
The yin-yang symbol adds an extra layer of meaning to the design. It is an elegant way to communicate a hope for harmony, balance and peace in the life of the coin's recipient.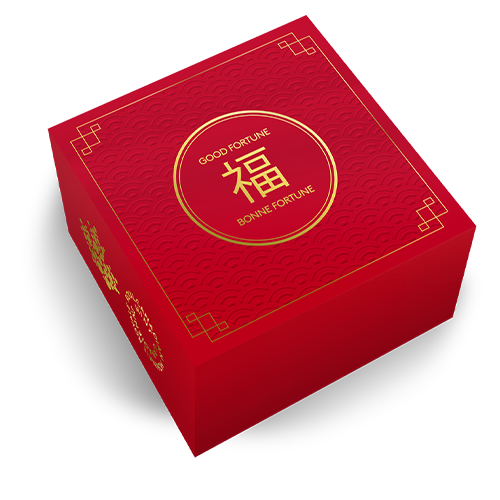 Red box
In keeping with the "red envelope" gift-giving tradition, your gold dragon coin comes packaged in a special beauty box that features the colour red to attract good luck.
Composition
99.99% pure gold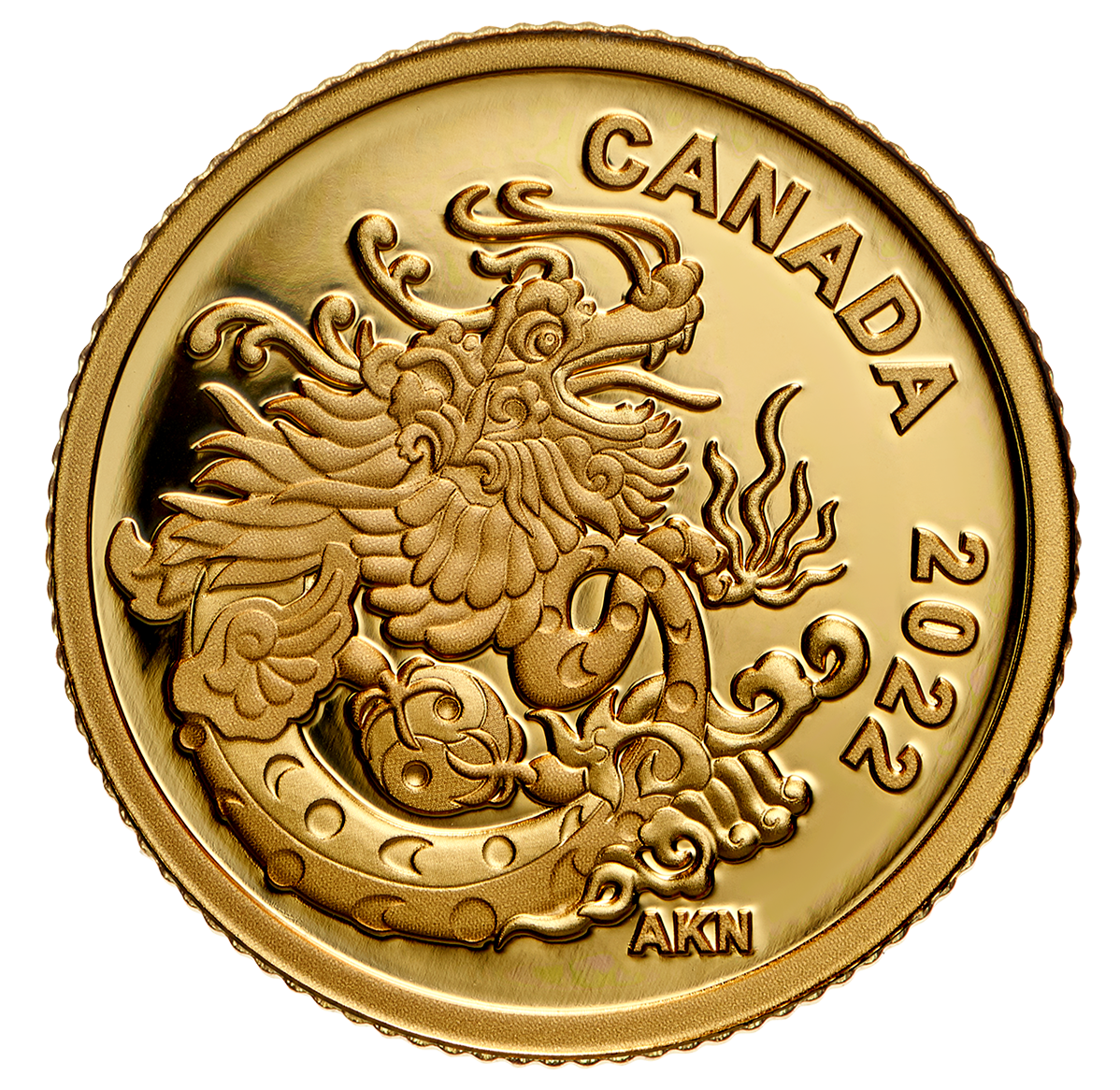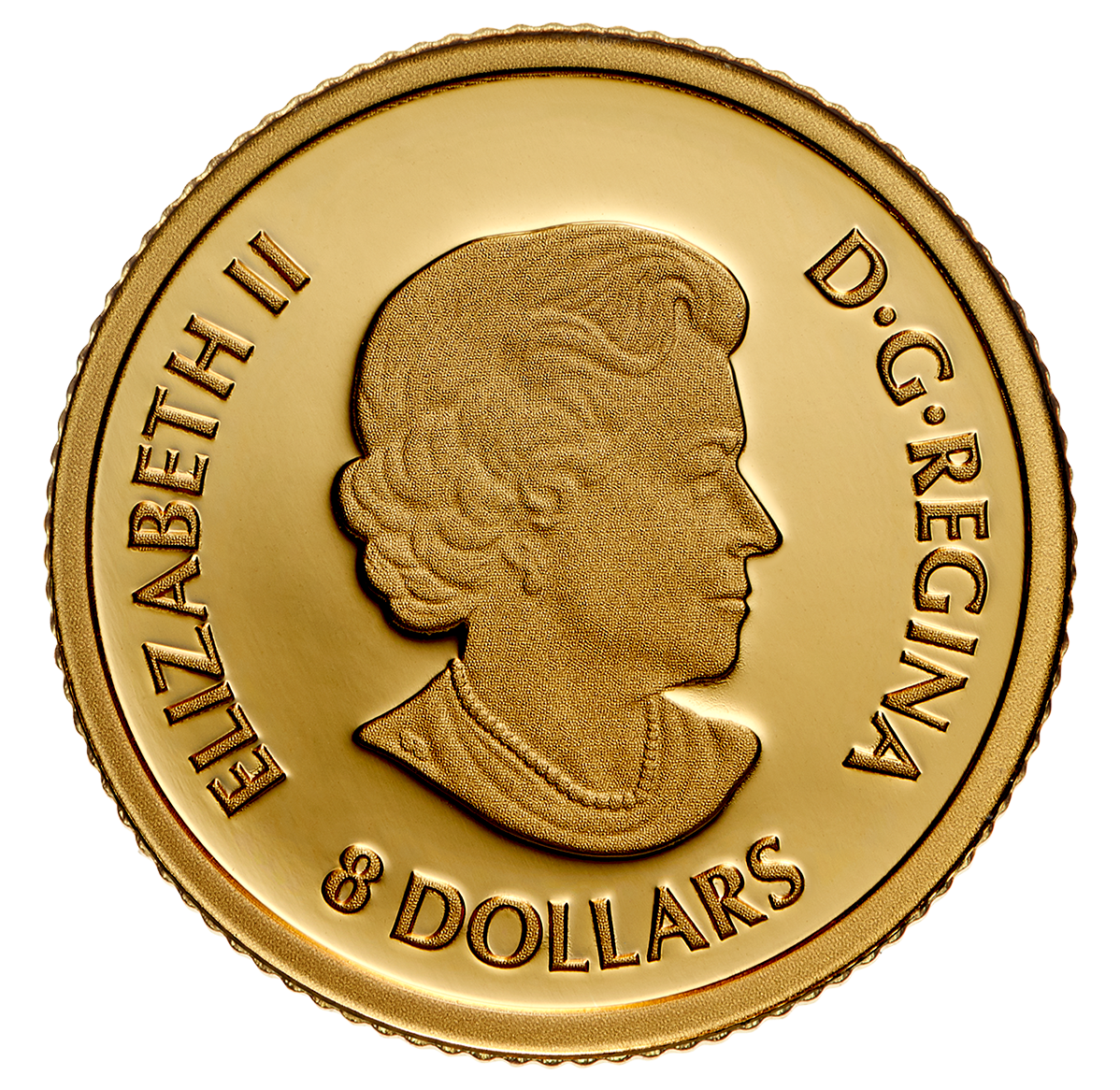 Designed by graphic designer Albert Ng, your coin's reverse is inspired by ancient Chinese mythology and features Dilong, the Earth Dragon. This traditional protector of waterways stands dignified and proud, with features that imply valour and strength; its sharp claws grip a yin-yang symbol that represents unity, balance and harmony. The obverse features the effigy of Her Majesty Queen Elizabeth II by Susanna Blunt.
What do you want to know about this product?
Your product was successfully added to your collection.
The product could not be added