Pure Silver Puzzle Coin Set – Canadian Passages
Pure Silver Puzzle Coin Set – Canadian Passages
$1,458.56 USD
Pay up to 6 monthlyinstallments of $243.09 USD.
Masters Club:
20,000
Status:

CAN & US shipping only
Availability:

Out of stock in stores
Quantity:

Maximum 1 per customer
New puzzle coin set shows a nation on the move.
Look to the North Star for direction in this journey through Canada's history! Like tinted memories, and inspired by iconic images from our past, the colour depictions on the 13 puzzle-shaped coins trace the evolution of transportation in Canada, culminating in the geography-themed centrepiece. But this set represents more than just a timeline of travel – it's about connections, for as the nation evolved, so too did the transportation links that keep us connected and moving forward together.
PREVIOUS PUZZLE COIN SETS SOLD OUT! This set is the story of Canada, told piece by piece and through the different ties that bind.
The puzzle-shaped coins include depictions of:
Kayak
Stagecoach
Prairie Schooner
Voyageur Canoe
Railway
Dogsled
Passenger Steamboat
Passenger Liner
Air Transport
Snowmobile
Pontoon Airplane
Passenger Bus
Train Ferry
SPECIAL FEATURES
Your 2022 puzzle coin set. Different pieces of the past come together once more in the 2022 puzzle coin set, which tells the story of Canada through the evolution of transportation.
No assembly required. This is one puzzle you won't need to piece together! Inside the wood collector case, all 14 coins are individually encapsulated and already in position, with just a bit of space left between them to draw attention to the individual pieces and to reduce the risk of rubbing during transit.
Includes serialized certificate. The Royal Canadian Mint certifies all of its collector coins, including this set.
High demand, low mintage. Previous puzzle coins sold out quickly. With mintage limited to just 800 sets worldwide, don't miss this opportunity – order your puzzle coin set today!
No GST/HST.
PACKAGING
Your completed puzzle comes beautifully assembled and packaged in a wooden collector case with black beauty box.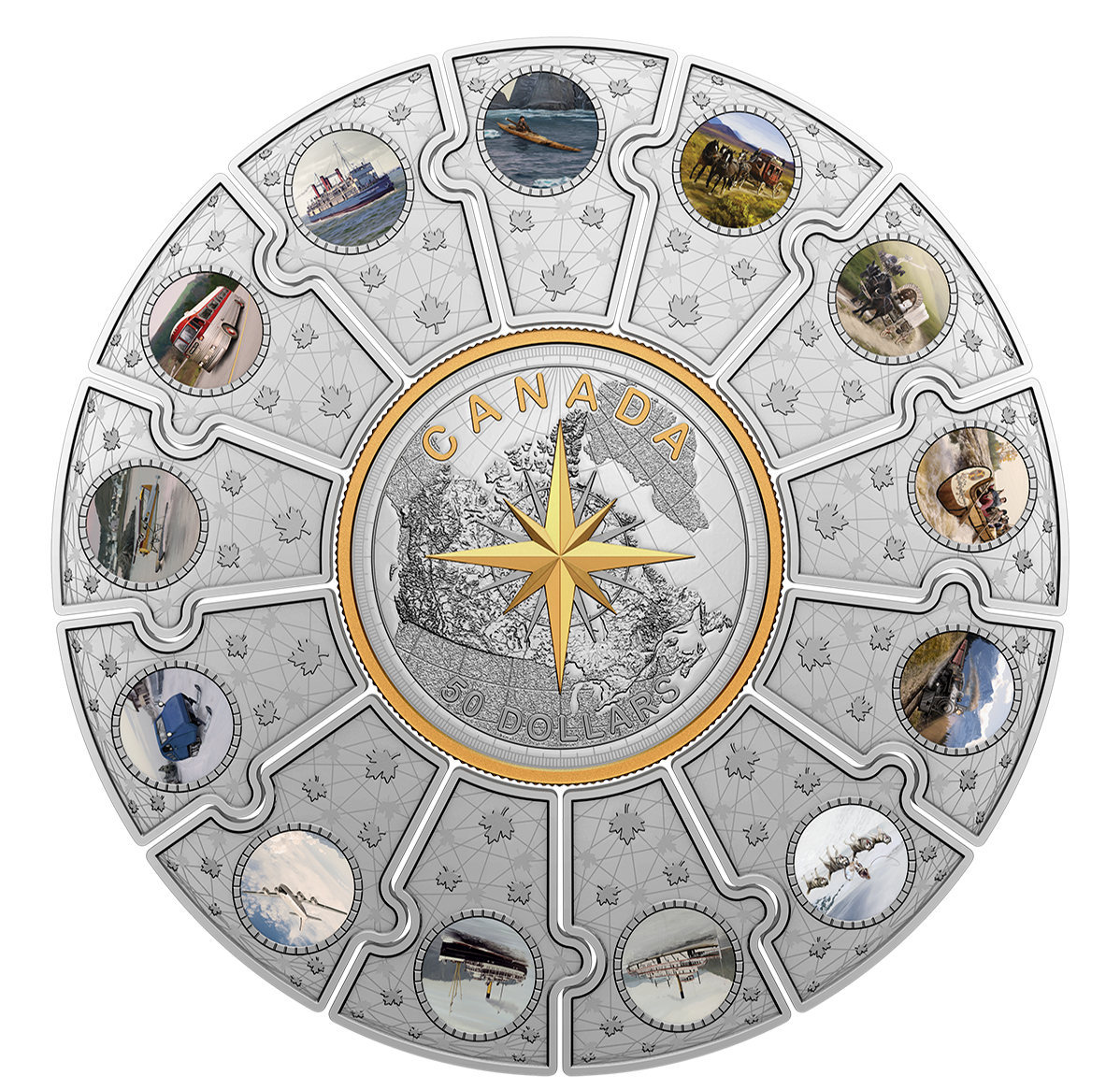 A Retro Look
More than 1,000 years of making history – of making connections – are represented by the vintage-tinted portraits and the interconnected maple leaves featured on each puzzle-shaped coin.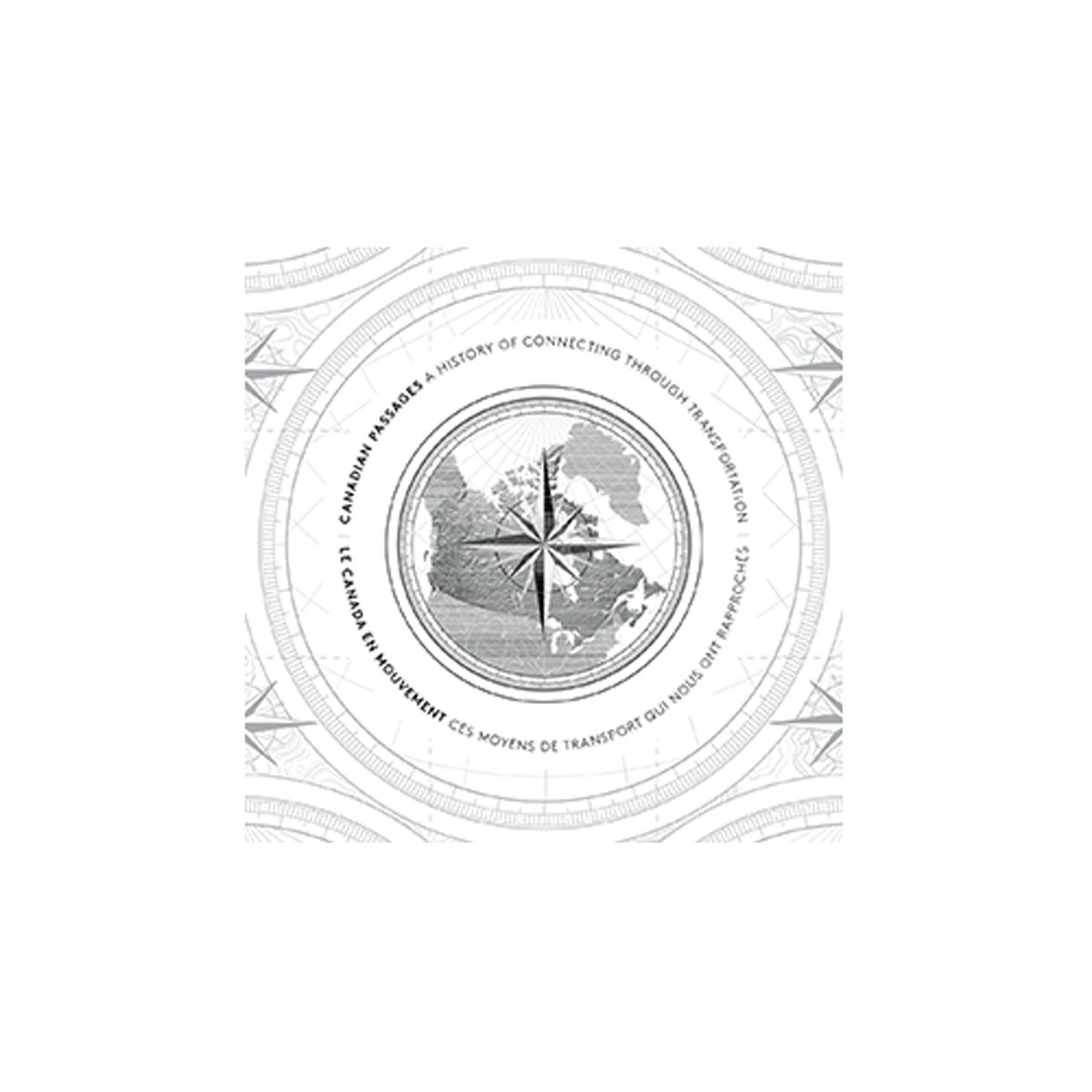 Includes mini booklet
Your puzzle coin set comes with a special mini-booklet that explains each mode of transportation and its place in Canadian history.
Composition
Centerpiece: 99.99% pure silver with gold plating, Puzzle pieces: 99.99% pure silver
Edge
Interrupted serrations
Face Value
Centre coin: $50, Puzzle pieces: $20
Packaging
Wood case with special booklet
Artist
Centrepiece: Alex Tirabasso, Puzzle pieces: Trevor Tennant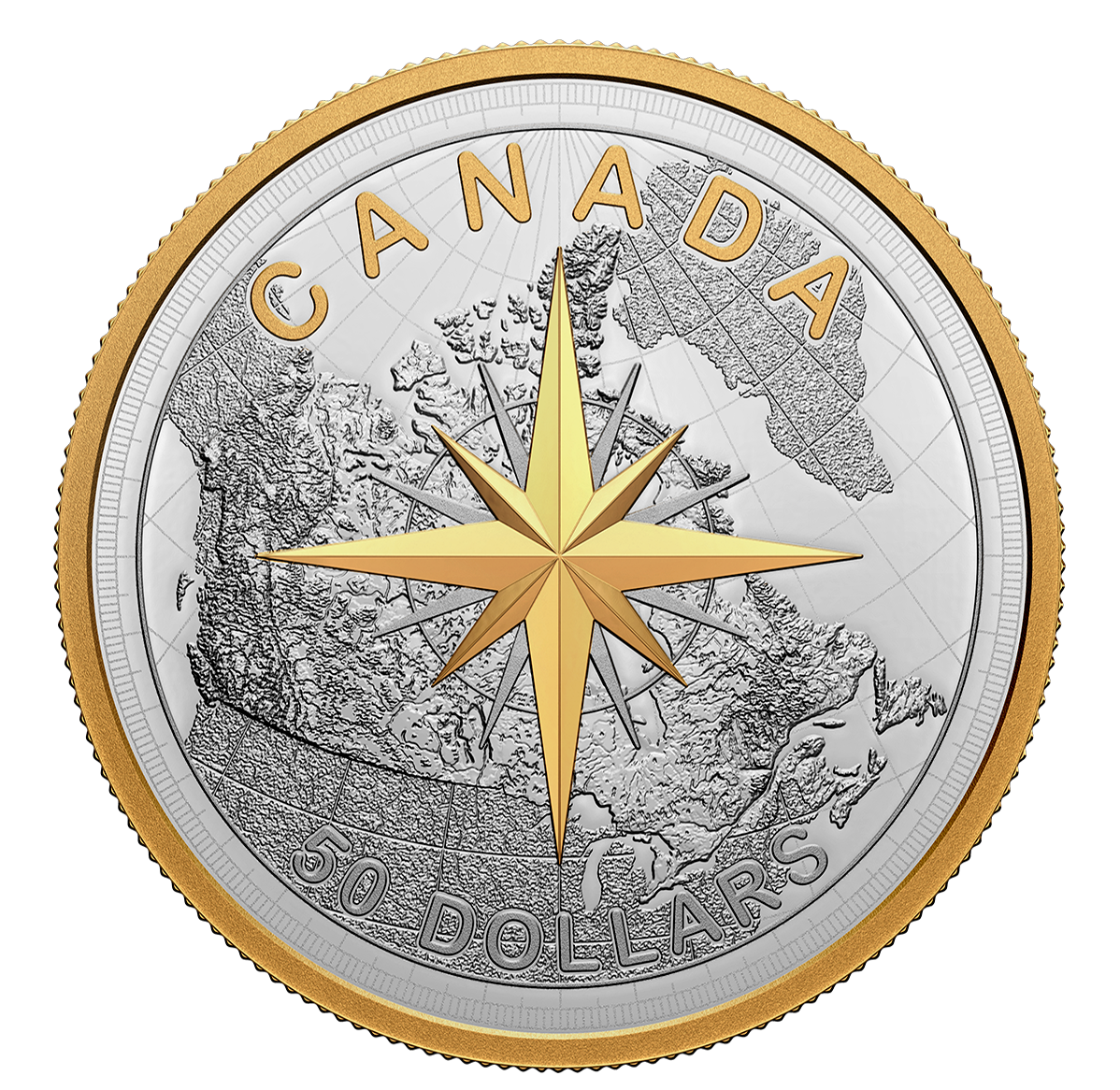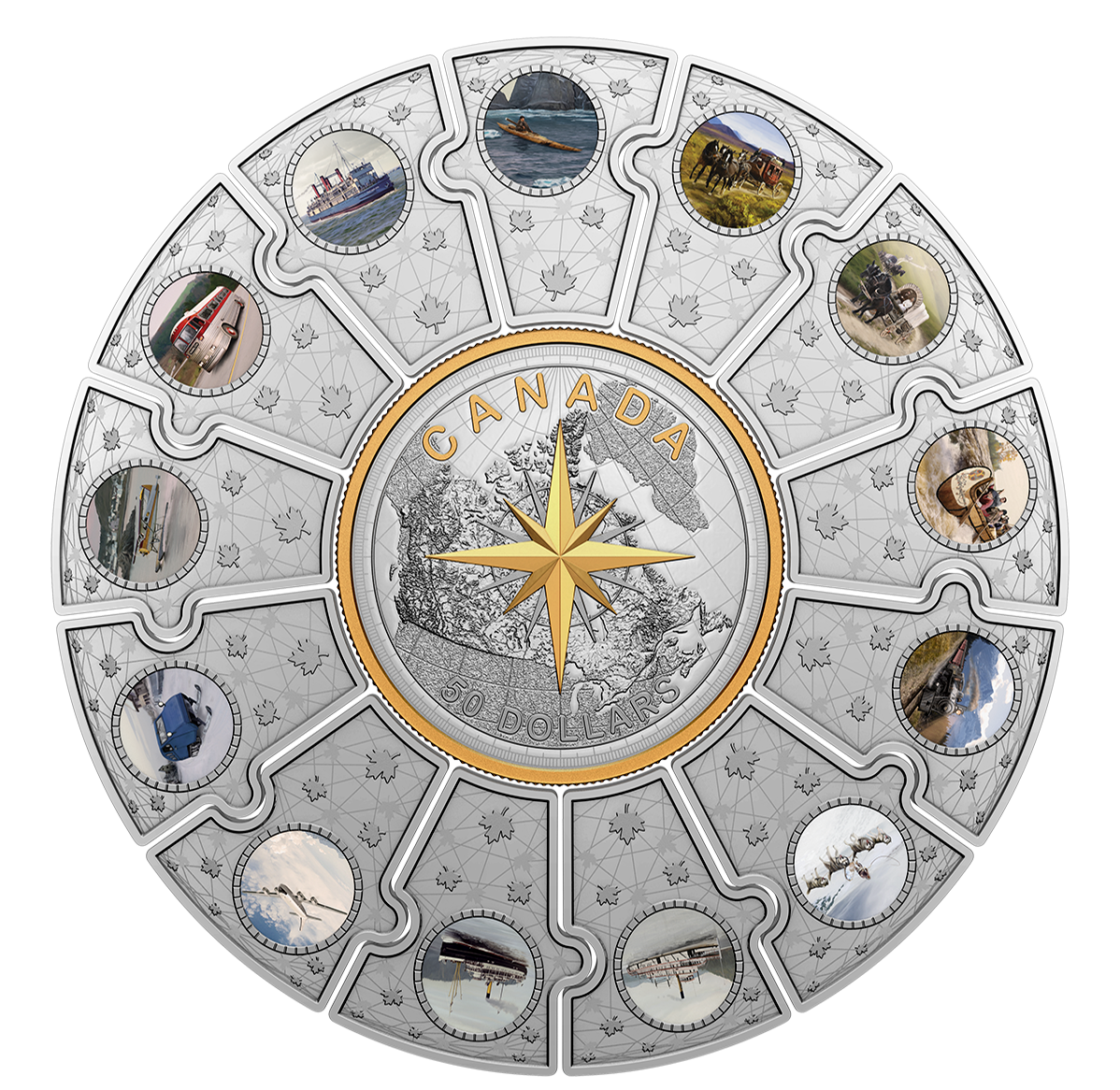 On the selectively gold-plated $50 centrepiece, the reverse design by Royal Canadian Mint engraver Alex Tirabasso features a compass rose over a map of Canada that represents history, exploration and travel; the compass rose also forms a repeating pattern on the obverse. Designed by artist Trevor Tennant, and inspired by period imagery, the puzzle-shaped $20 coins feature colour snapshots of 13 historically significant modes of transportation and a pattern of interconnected maple leaves. Each obverse features the effigy of Her Majesty Queen Elizabeth II by Susanna Blunt.
What do you want to know about this product?
Your product was successfully added to your collection.
The product could not be added