$20 Pure Silver Coin – 150ᵗʰ Anniversary of Prince Edward Island Joining Confederation
$20 Pure Silver Coin – 150ᵗʰ Anniversary of Prince Edward Island Joining Confederation
Masters Club:
1,050
Status:

CAN & US shipping only
Shipping:

Expected to be shipped on Sep 29
Canada's island province turns 150: Celebrate the anniversary of Prince Edward Island's entry into Confederation.
The year 2023 marks the 150ᵗʰ anniversary (1873-2023) of Prince Edward Island's entry into Confederation, and this coin commemorates the occasion through its engraved collage of classic P.E.I. sights and symbols. From the Confederation Bridge that connects the island to the mainland, to the iconic lighthouse that bridges the past and present, this fine silver coin is an inspirational ode to Canada's smallest province, a land cradled on the waves.
Join the celebration as the province of Prince Edward Island turns 150.
Special features
A milestone anniversary in 2023. Celebrate 150 years of history in 2023, which marks the

150ᵗʰ

anniversary of Prince Edward Island's entry into Confederation (July 1, 1873). It's an event that shaped the Canada you know today.
A fine (silver) addition to your collection. This celebration has been meticulously crafted in 1 oz. of 99.99% pure silver and features a luminous proof finish.
Limited mintage. Only 5,000 coins are available to collectors worldwide.
Includes serialized certificate. The Royal Canadian Mint certifies all of its collector coins.
No GST/HST.
Packaging
Your coin is encapsulated and presented in a Royal Canadian Mint-branded clamshell with a black beauty box.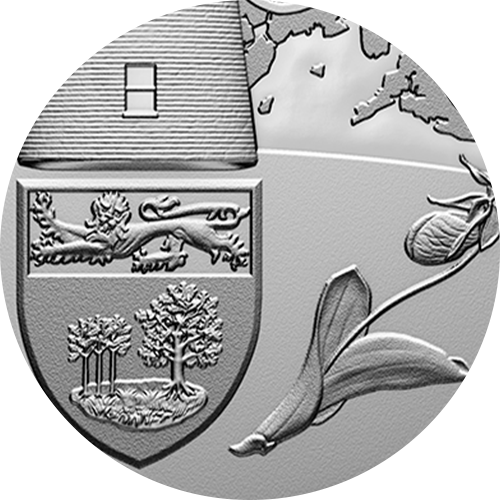 Experience P.E.I
Your coin's reverse features an inspirational mix of images that are synonymous with the province, both in the eyes of residents and visitors—from official provincial emblems, to familiar landmarks that are part of the P.E.I. experience.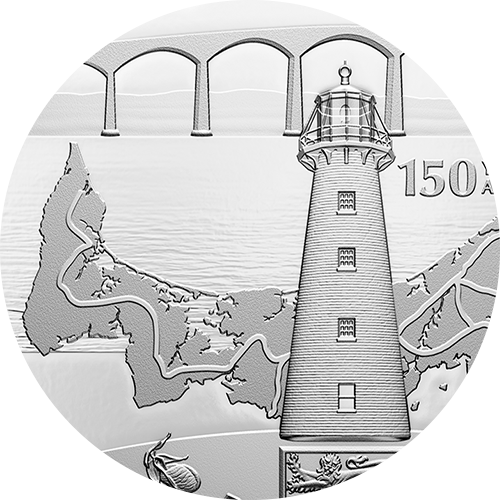 Past and present
From the heritage lighthouse to the Confederation Bridge, the collage on your coin's reverse represents more than 150 years of history.
Composition
99.99% pure silver
Packaging
Black clamshell with black beauty box
Artist
Bonnie Ross (reverse), Susanna Blunt (obverse)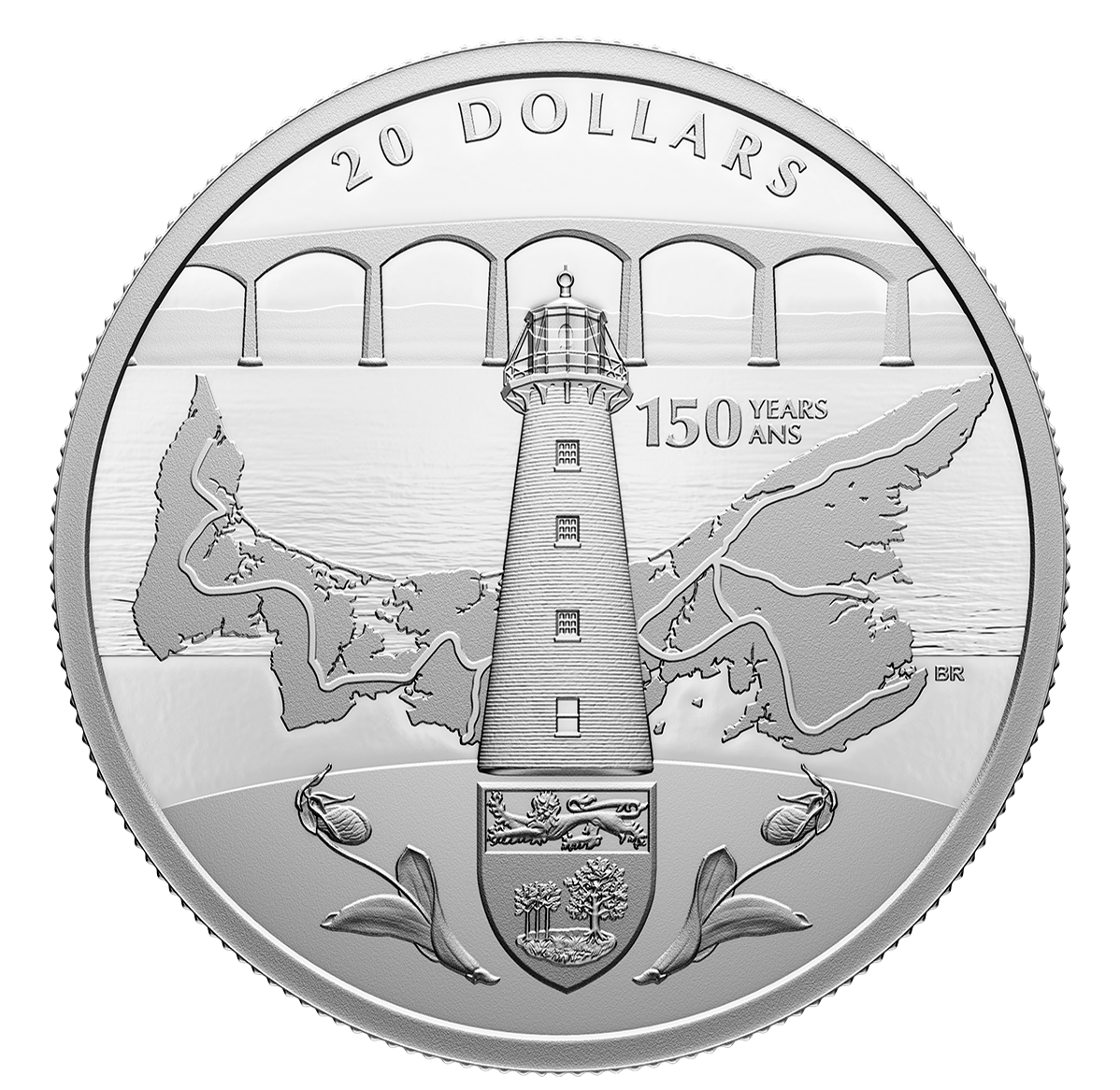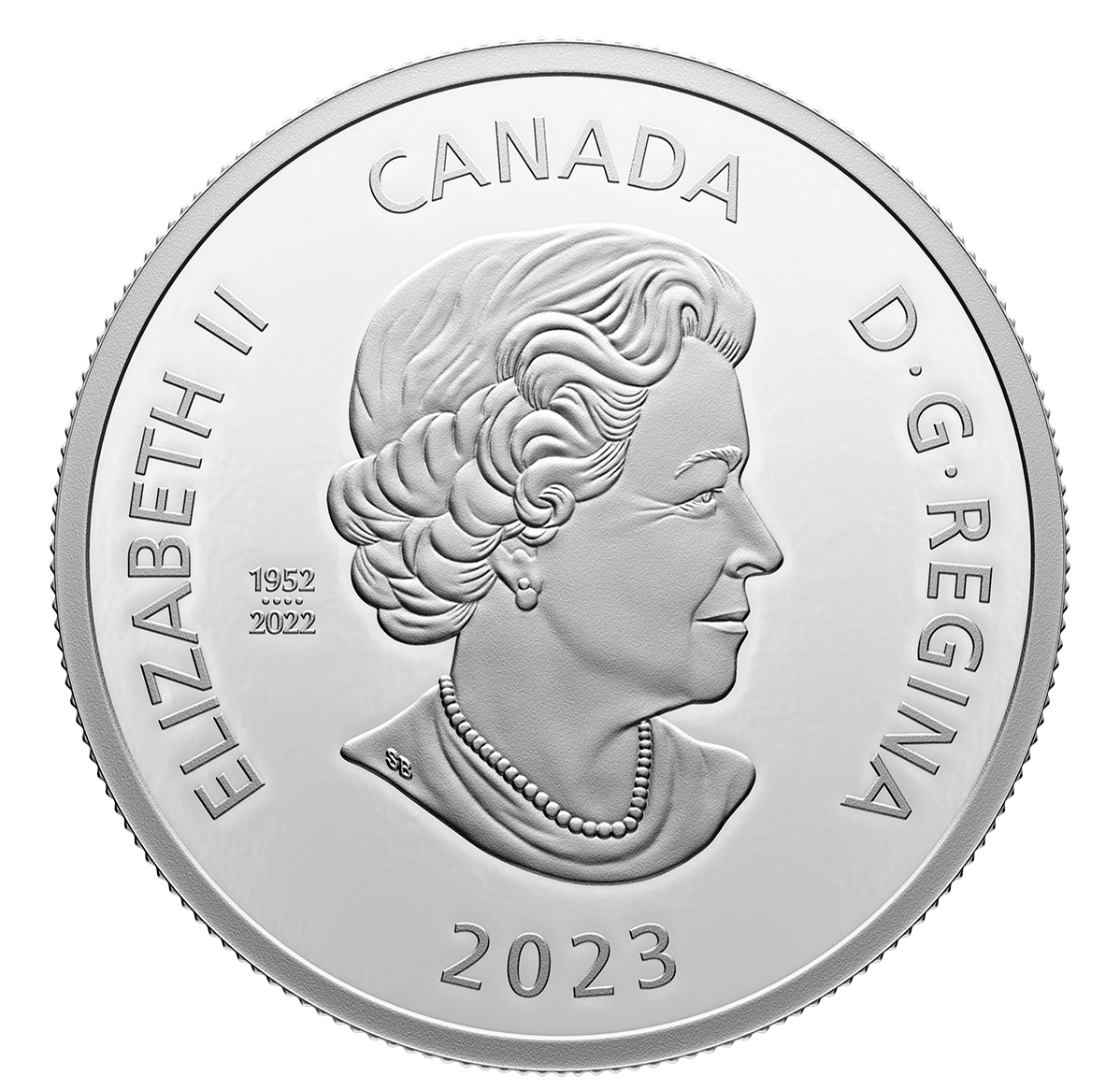 Designed by artist Bonnie Ross, your coin's reverse features an engraved collage of iconic sights and symbols of Prince Edward Island in honour of the 150ᵗʰ anniversary of its joining Confederation (1873-2023). The first lighthouse in Prince Edward Island, the Point Prim Lighthouse, appears in the foreground; it sits atop the shield from the Arms of Prince Edward Island, which is flanked by another official provincial emblem, the Lady's Slipper (Cypripedium acaule) flower. Behind the lighthouse and beneath the view of the Confederation Bridge, a map outline of the island shows the Confederation Trail. The obverse features the effigy of Queen Elizabeth II by Susanna Blunt. The obverse also bears a special marking that includes four pearls symbolizing the four effigies that have graced Canadian coins and the double date of her reign.
What do you want to know about this product?
Your product was successfully added to your collection.
The product could not be added