1 Kilo Fine Silver Coin – Silver Maple Leaf
1 Kilo Fine Silver Coin – Silver Maple Leaf
$2,134.07 USD
Pay up to 6 monthlyinstallments of $355.68 USD.
Masters Club:
29,000
Status:

CAN & US shipping only
Shipping:

Expected to be shipped on Dec 15
A fiery effect, this maple leaf pulsates.
The maple leaf is a cherished symbol of Canada—it represents our home, our hopes and our achievements—and on this 99.99% pure silver kilo coin, the inspirational emblem pulsates with joy and national pride when it catches the light. The effect is made possible by pulsating technology, with hundreds of tiny, micro-engineered mirrors all working to reflect light in a certain way that creates the illusion of movement. This is the first time the technology has been applied to such a large surface and incorporated into a key design feature, and the appearance of the maple leaf's complex vein pattern makes for an unforgettable viewing experience.
This maple leaf has Canadian pride running through its veins—see for yourself, order today.
Special features
Low mintage, high demand. Our annual kilo-sized maple celebration is popular with collectors, and with a mintage of just 400 coins available worldwide, this 2024 instalment is sure to be a sought-after addition to any collection.
1 kg of fine silver. An elegant showpiece and an exquisite example of world-class craftsmanship, your coin has been meticulously crafted in 1 kilogram of 99.99% pure silver.
Includes serialized certificate. The Royal Canadian Mint certifies all of its collector coins.
No GST/HST.
Packaging
Your coin is encapsulated and presented in a Royal Canadian Mint-branded wood case with a black beauty box.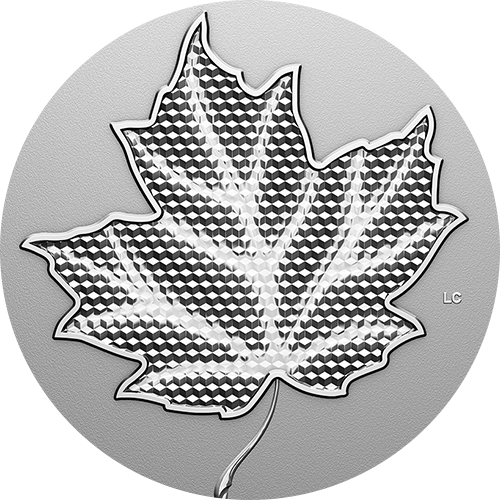 A maple leaf showcase
The 2024 Silver Maple Leaf kilo coin is a uniquely Canadian expression of joy. Its reverse features a proud maple leaf that seemingly pulsates and shines bright when it catches the light.
Pulsating technology
The optical effect is produced by an array of sub-millimetre-scale mirrors, which have been micro-engineered and precisely engraved to reflect light in a way that creates the illusion of movement within the maple leaf.
Composition
99.99% pure silver
Artist
Lilyane Coulombe (reverse), Susanna Blunt (obverse)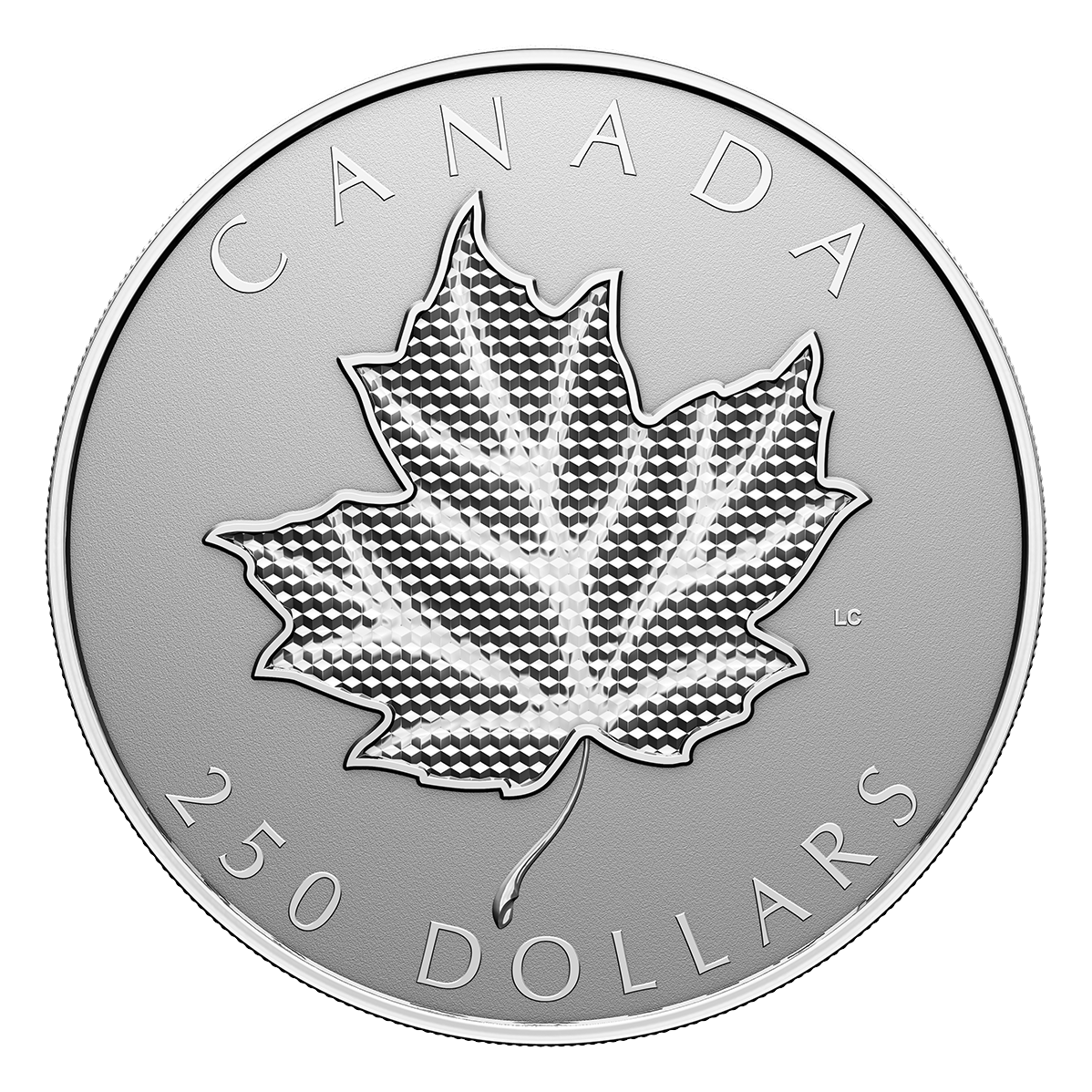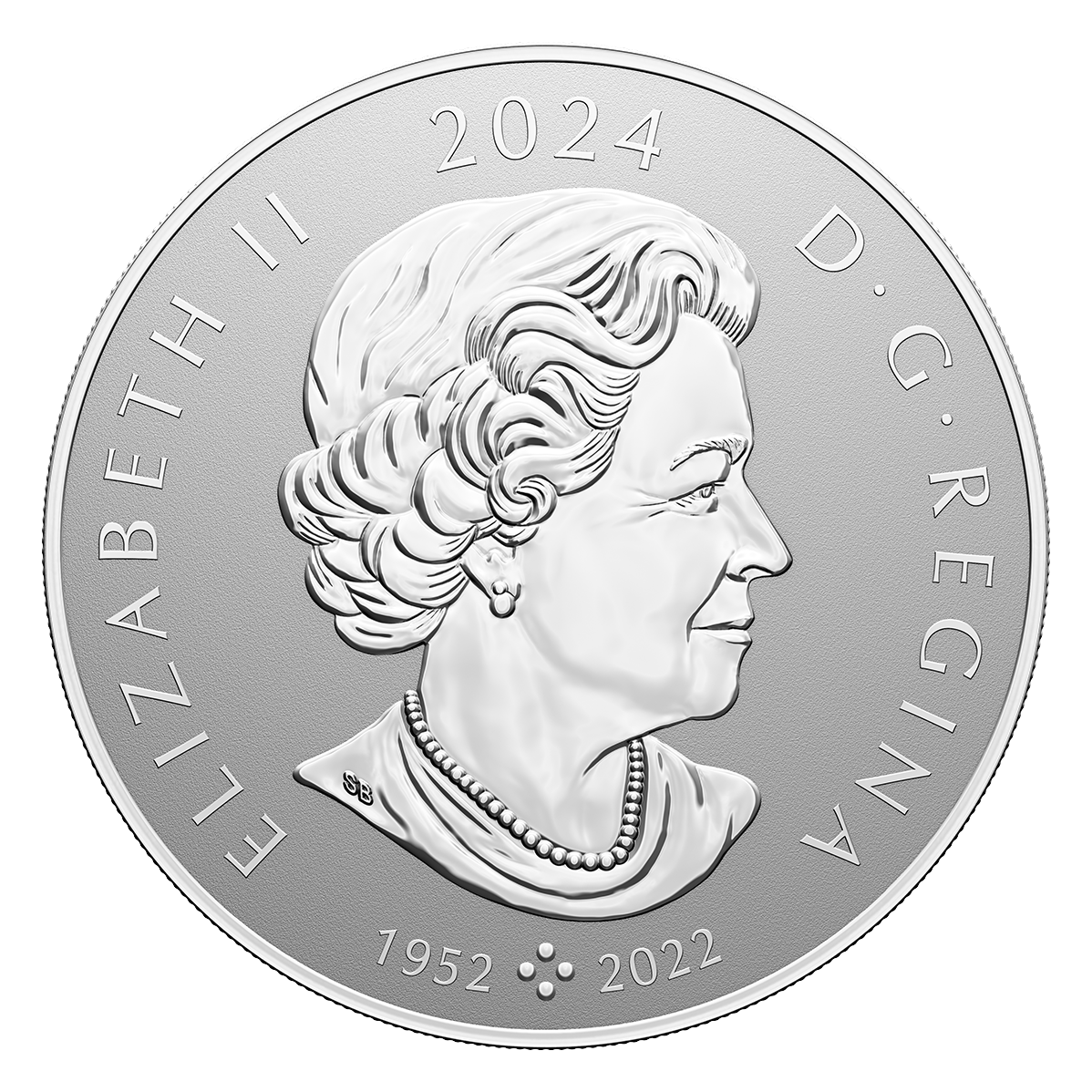 The reverse design by Canadian artist Lilyane Coulombe features a crisp-edged sugar maple (Acer saccharum) leaf enhanced by pulsating technology that creates the illusion of movement. The obverse features the effigy of Queen Elizabeth II by Susanna Blunt. The obverse also bears a special marking that includes four pearls symbolizing the four effigies that have graced Canadian coins and the double date of her reign.
What do you want to know about this product?
Your product was successfully added to your collection.
The product could not be added