50-Cent Special Wrap Circulation Roll
50-Cent Special Wrap Circulation Roll
Masters Club:
250
Status:

CAN & US shipping only
Availability:

Out of stock in stores
Collect Canada's 50-cent coin—with the new royal effigy—by the roll.
It's rare to find a 50-cent coin in your pocket change, but with a Special Wrap Roll, your collection can be easily updated to include the 2023 edition—in fact, it's the only way to get 2023-dated 50-cent circulation coins outside of a set. Each Special Wrap Roll consists of 25 uncirculated 50-cent coins wrapped in an illustrated paper. The obverse features the new Canadian effigy of His Majesty King Charles III.
Own the 2023 edition of an annual favourite.
Special features
An easy addition to your collection. Canada's 50-cent circulation coin is hard to find but a Special Wrap Roll makes it easy to add 2023-dated ones to your collection. It is the only way to get 2023-dated 50-cent coins outside of a set.
25 coins in one roll. Inside each roll, your 25 coins are all 2023-dated 50-cent coins that share the same heraldry-themed design as the ones struck in years past.
A favourite. The 50-cent coin's limited annual mintage and timeless heraldic design have made it, and the annual Special Wrap Roll, a collector favourite.
Limited supply. Just 25,000 rolls are available to collectors worldwide.
Packaging
Your 50-cent coins come wrapped in a special-themed illustrative paper.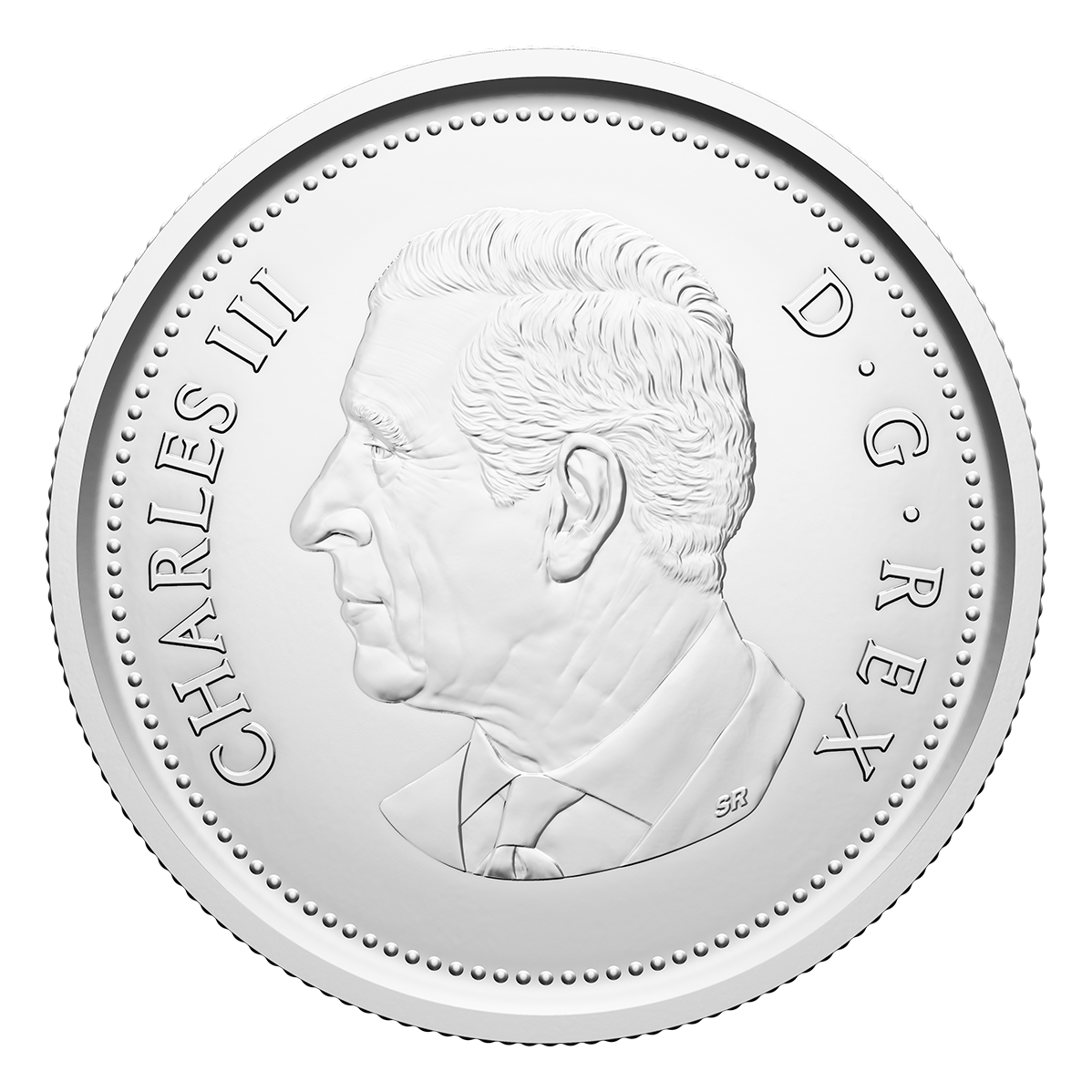 New royal effigy
These 2023-dated circulation coins all feature the new Canadian effigy of
His Majesty King Charles III and are part of the first wave of Canadian circulation coins issued with the new obverse.
Composition
Three-ply nickel-plated steel
Finish
Brilliant uncirculated
Packaging
Special Wrap Roll
Artist
Cathy Bursey-Sabourin (reverse), Steven Rosati (obverse)
Inside your Special Wrap Roll, the reverse of each 50-cent coin features Canada's Coat of Arms, which was adopted by proclamation of King George V in 1921 and first appeared on the 50-cent piece in 1937. Each coin's obverse features the effigy of His Majesty King Charles III.
What do you want to know about this product?
Your product was successfully added to your collection.
The product could not be added