$20 Pure Silver Coin – Ultra High Relief 1 oz. SML
$20 Pure Silver Coin – Ultra High Relief 1 oz. SML
Masters Club:
1,500
Status:

CAN & US shipping only
Availability:

Out of stock in stores
Quantity:

Maximum 3 per customer
New for 2023, yellow gold plating emphasizes the Ultra High Relief on this extraordinary SML.
Much has changed since 1988, when the Silver Maple Leaf (SML) was first introduced to the world. Thirty-five years later, Canada's bullion maple leaf appears untouched by time on our coins, where its beauty has been enhanced by different finishes and technologies over the years—including Ultra High Relief, as seen on this 99.99% pure silver collectible. On the coin's reverse, selective gold plating adds a celebratory gleam to the SML on its 35ᵗʰ anniversary, and highlights the 1.4 mm peak relief height first introduced on the 2022 UHR SML.
A UHR SML with gold plating to mark a 35ᵗʰ anniversary.
Special features
The follow-up to the first UHR SML. Like the first Ultra High Relief (UHR) Silver Maple Leaf (SML) issued in 2022, this 2023 collector piece is crafted in 1 oz. of 99.99% pure silver and features Ultra High Relief on its reverse, where the SML design rises to an incredible height.
Ultra High Relief. The reverse features a peak relief height of 1.4 mm—higher than a typical 1 oz. SML, which celebrates its 35ᵗʰ anniversary in 2023.
A beloved design. The SML is one of our most popular annual offerings and it tends to sell out quickly. Mintage is limited to 8,000 worldwide.
Includes serialized certificate. The Royal Canadian Mint certifies all of its collector coins.
No GST/HST.
Packaging
Your coin is encapsulated and presented in a black Royal Canadian Mint-branded clamshell with a black beauty box.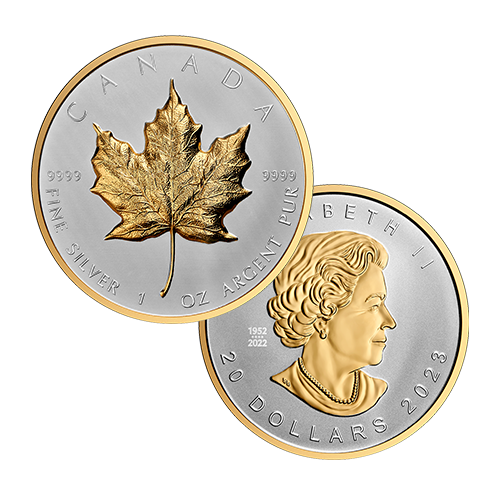 Yellow gold plating
New for 2023, yellow gold plating highlights the rim on both sides of the coin, the effigy on the obverse, and the UHR maple leaf on the reverse. This creates a stunning colour contrast—it's even more beautiful in person!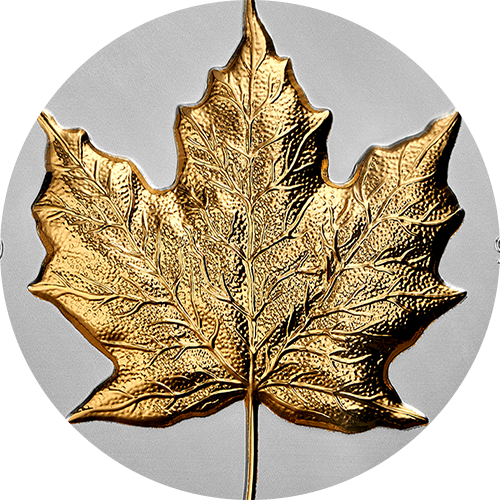 Reverse proof finish
Thanks to the coin's reverse proof finish, the golden UHR maple leaf truly shimmers and pops against the frosted field.
Composition
99.99% pure silver with yellow gold plating
Packaging
Black clamshell with black beauty box
Artist
Walter Ott (reverse), Susanna Blunt (obverse)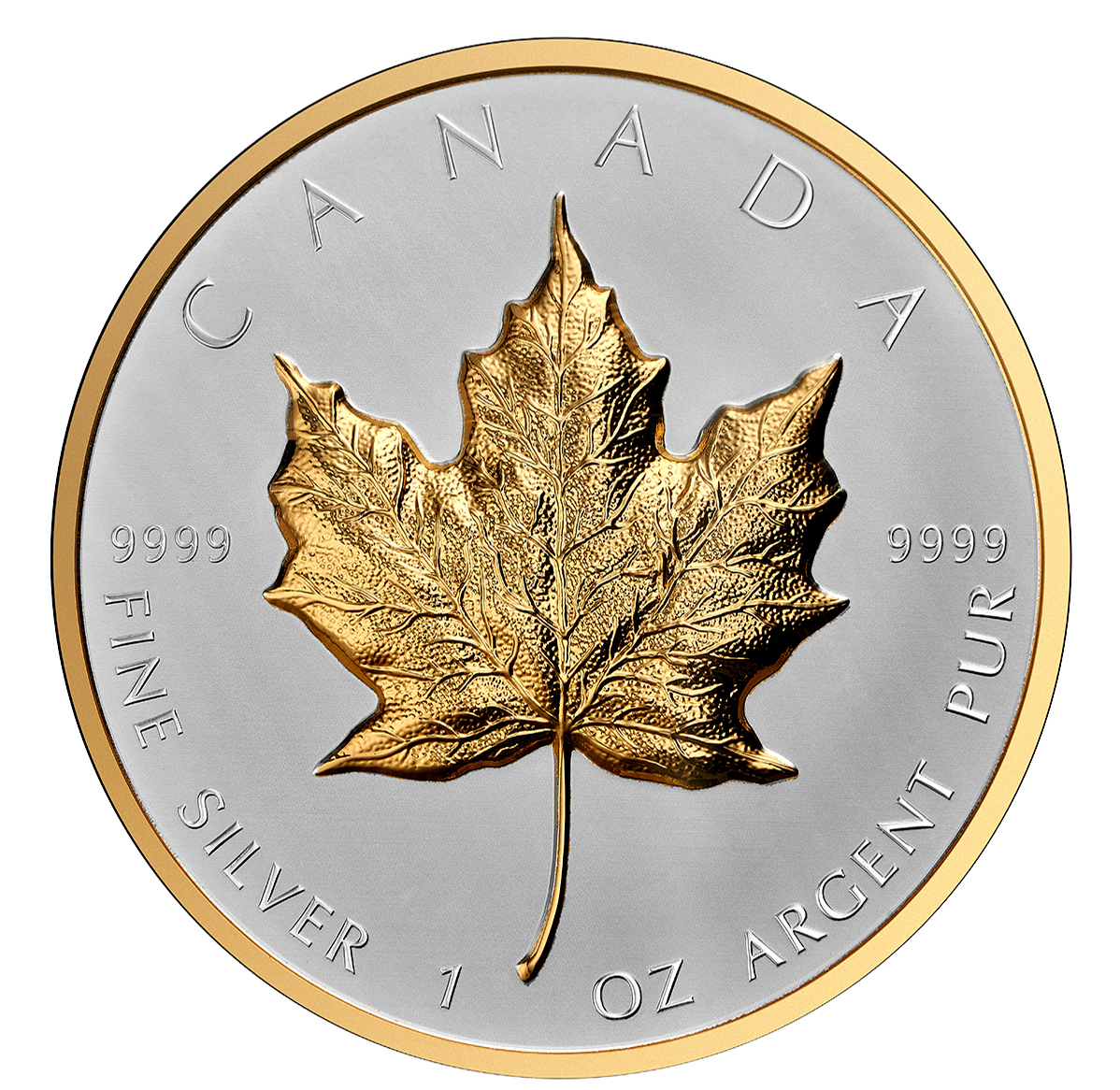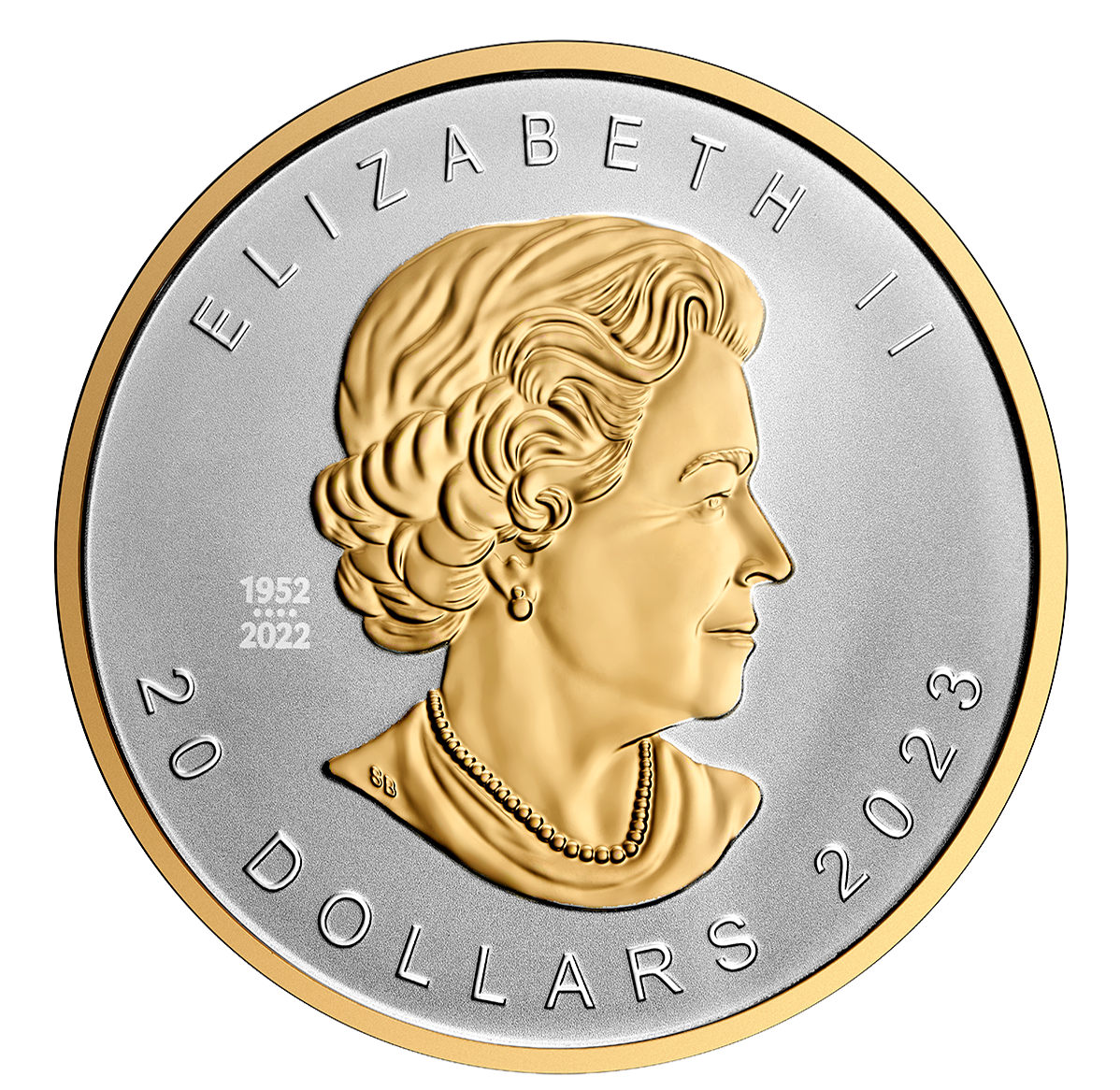 Your coin's reverse features Walter Ott's Silver Maple Leaf (SML) design, which celebrates its 35ᵗʰ anniversary in 2023. Struck in Ultra High Relief, the iconic maple leaf is plated with yellow gold and surrounded by the words "CANADA", "FINE SILVER 1 OZ ARGENT PUR" and the purity standard of "9999". The rim is also plated with yellow gold on both sides, while the obverse features the gold-plated effigy of Queen Elizabeth II by Susanna Blunt. The obverse also bears a special marking that includes four pearls symbolizing the four effigies that have graced Canadian coins and the double date of her reign.
What do you want to know about this product?
Your product was successfully added to your collection.
The product could not be added