Fine Silver Coin – 125ᵗʰ Anniversary of Yukon
Fine Silver Coin – 125ᵗʰ Anniversary of Yukon
Masters Club:
1,050
Status:

CAN & US shipping only
Shipping:

Expected to be shipped on Oct 10
Celebrate Yukon's 125ᵗʰ anniversary and the long, rich history of its inhabitants.
It was 125 years ago, in 1898, that the frenzied activity of the Klondike Gold Rush resulted in the creation of the Yukon Territory—a historic moment that is commemorated on this 99.99% pure silver coin.
Yukon is truly one of Canada's most extraordinary places. Here, rivers cut through dense forests, wildlife giants roam, and mountain peaks stretch so high, they seem to touch the midnight sun. It is the ancestral home of many dynamic First Nations who have lived in synch with nature's cyclical rhythm since time immemorial, and who are revitalizing the ways and knowledge of the past that guide the way forward.
Breathtaking flora and fauna, a complex history, vibrant cultures—all of these contribute to the intricate beauty of Yukon, a territory that continues to proudly move to the beat of its own drum.
This is Yukon, viewed through the First Nations lens.
Special features
A historic milestone. This year (2023) marks the 125th anniversary of the Yukon Territory Act, 1898, which created Yukon as a separate territory at the height of the Klondike Gold Rush. It is an important historic event, one that shaped the Canada you know today!
Viewed through the First Nations lens. More than just a commemoration, your coin's reverse features a powerful expression of identity and culture. It is a highly symbolic, artistic representation of Yukon and life in the North, viewed through the lens of a Tlingit artist.
Pure silver. Your coin is 99.99% pure silver and features a mirror-like proof finish that highlights the relief.
Low mintage. Limited to 5,000 coins worldwide.
Includes serialized certificate. The Royal Canadian Mint certifies all of its collector coins.
No GST/HST.
Packaging
Your coin is encapsulated and presented in a Royal Canadian Mint-branded clamshell with a black beauty box.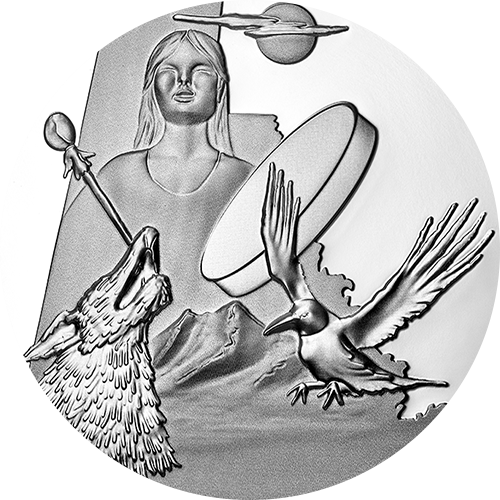 Inclusive design
The design mixes deeply symbolic elements that reflect First Nations cultures in Yukon and their collective histories—from the mountains that dominate the territory's southern landscapes, to the matrilineal moieties that reflect the complex social structure of most Yukon First Nations.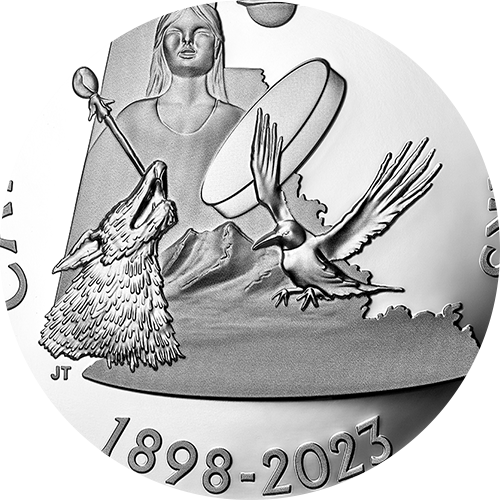 Centuries of tradition
While the double dates "1898-2023" commemorates the anniversary of Yukon's entry into Confederation, the artistic and cultural representation of Yukon is timeless. The imagery speaks to a people and a land with a long, rich history that predates Confederation.
Composition
99.99% pure silver
Packaging
Black clamshell with black beauty box
Artist
Jean Taylor (reverse), Susanna Blunt (obverse)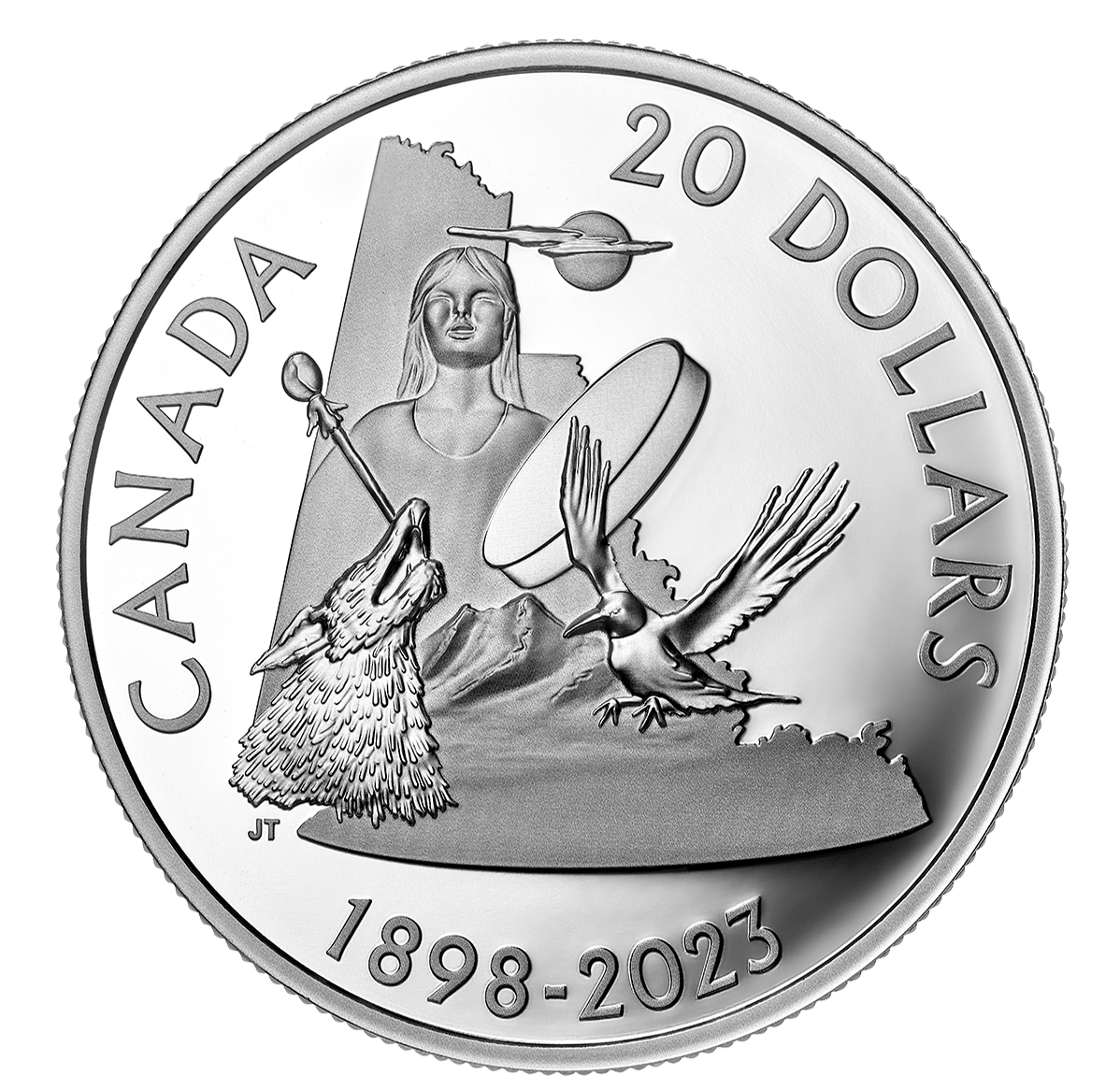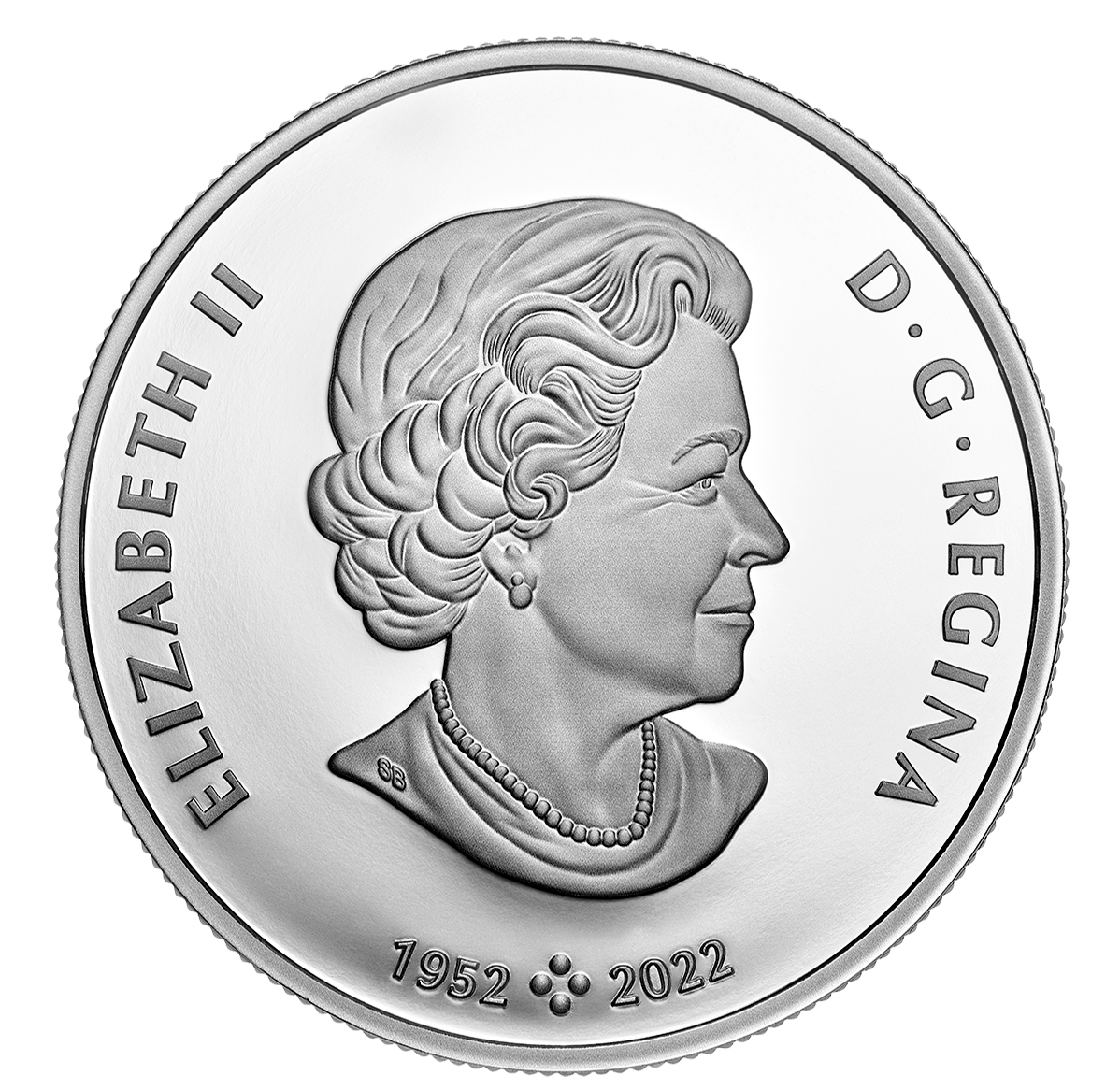 Your coin's reverse by Tlingit artist Jean Taylor commemorates the 125th anniversary ("1898-2023") of the creation of Yukon, and features imagery that is reflective of First Nations cultures and collective histories. With the midnight sun blazing in the northern sky above, and within the territory's outline, an Indigenous woman singing and playing a drum represents First Nations traditions and cultural practices. Beneath her, the mountains are reminiscent of the landscapes of central and southern Yukon, while Wolf and Crow—moieties in the matrilineal kinship system observed by most Yukon First Nations—are also represented. The obverse features the effigy of Her Majesty Queen Elizabeth II by Susanna Blunt.
What do you want to know about this product?
Your product was successfully added to your collection.
The product could not be added