Pure Gold Coin – Beloved Maple Leaves
Pure Gold Coin – Beloved Maple Leaves
$13,127.36 USD
Pay up to 6 monthlyinstallments of $2,187.89 USD.
Masters Club:
180,000
Status:

CAN & US shipping only
Availability:

Out of stock in stores
Stately and quintessentially Canadian: Be one of the few to own this 5 oz. ode to Canada's most famous maple.
One of the defining trees of Canada's eastern forests, Acer saccharum is distinguished by its stately leaves so elegantly re-created on this collector's item. As they bask in the matchless gleam of 99.99% pure gold, these quintessentially Canadian maple leaves offer a sampling of some of the natural beauty and awe-inspiring scenery that make this country a must-see destination for nature lovers. It's a classic botanical image of Canada, a scene rendered with exceptional realism and lovingly brought to life by first-class craftsmanship and artistry.
A classic botanical image of Canada, in 99.99% pure gold.
Special features
Naturally elegant. The natural beauty and elegance of a beloved Canadian symbol, the maple leaf, is forever preserved in 5 oz. of proof-quality 99.99% pure gold. Your coin features the most famous of all Canadian maple species, Acer saccharum (sugar maple).
Extremely rare. Only 115 coins are available worldwide—an extremely low mintage that makes this an ultra-rare, high-end collectible. Previous coins sold out.
A coveted collectible. Designed for those with a deep love of nature and an eye for beauty, this captivating showpiece is the perfect addition to any gold, Canadian-themed or nature-inspired collection.
Includes serialized certificate. The Royal Canadian Mint certifies all of its collector coins.
No GST/HST.
Packaging
Your coin comes encapsulated and presented in a Royal Canadian Mint-branded, red lacquered wood case protected by a black beauty box.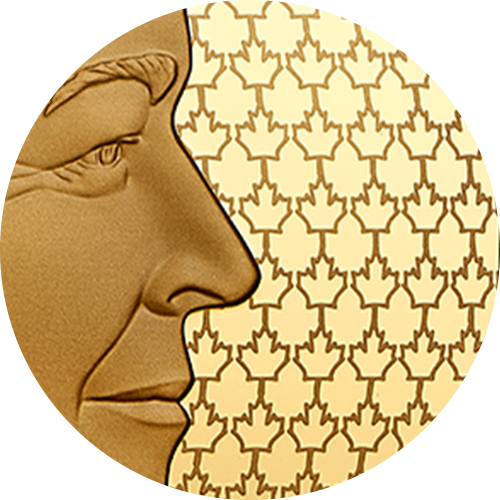 Maple obverse pattern
In keeping with the theme, a maple leaf pattern fills the background on your coin's obverse.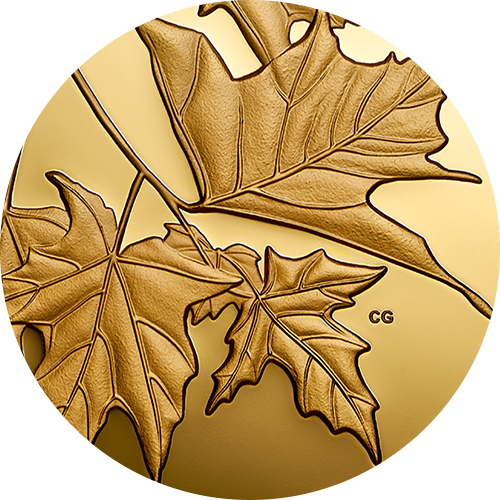 A golden radiance
Thanks to its proof finish, your coin features a highly reflective, mirror-like surface that casts a rich, golden glow over all the crisply engraved details.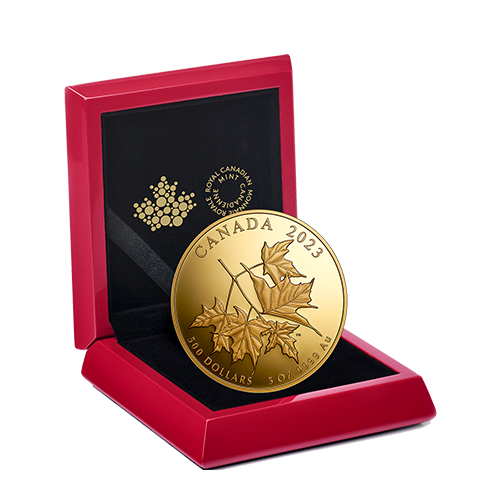 Luxury from start to finish
This new addition to your collection comes in a beautiful red lacquered wooden case for an elegant presentation, from start to finish.
Composition
99.99% pure gold
Packaging
Red lacquered wood case with black beauty box
Artist
Celia Godkin (reverse), Susanna Blunt (obverse)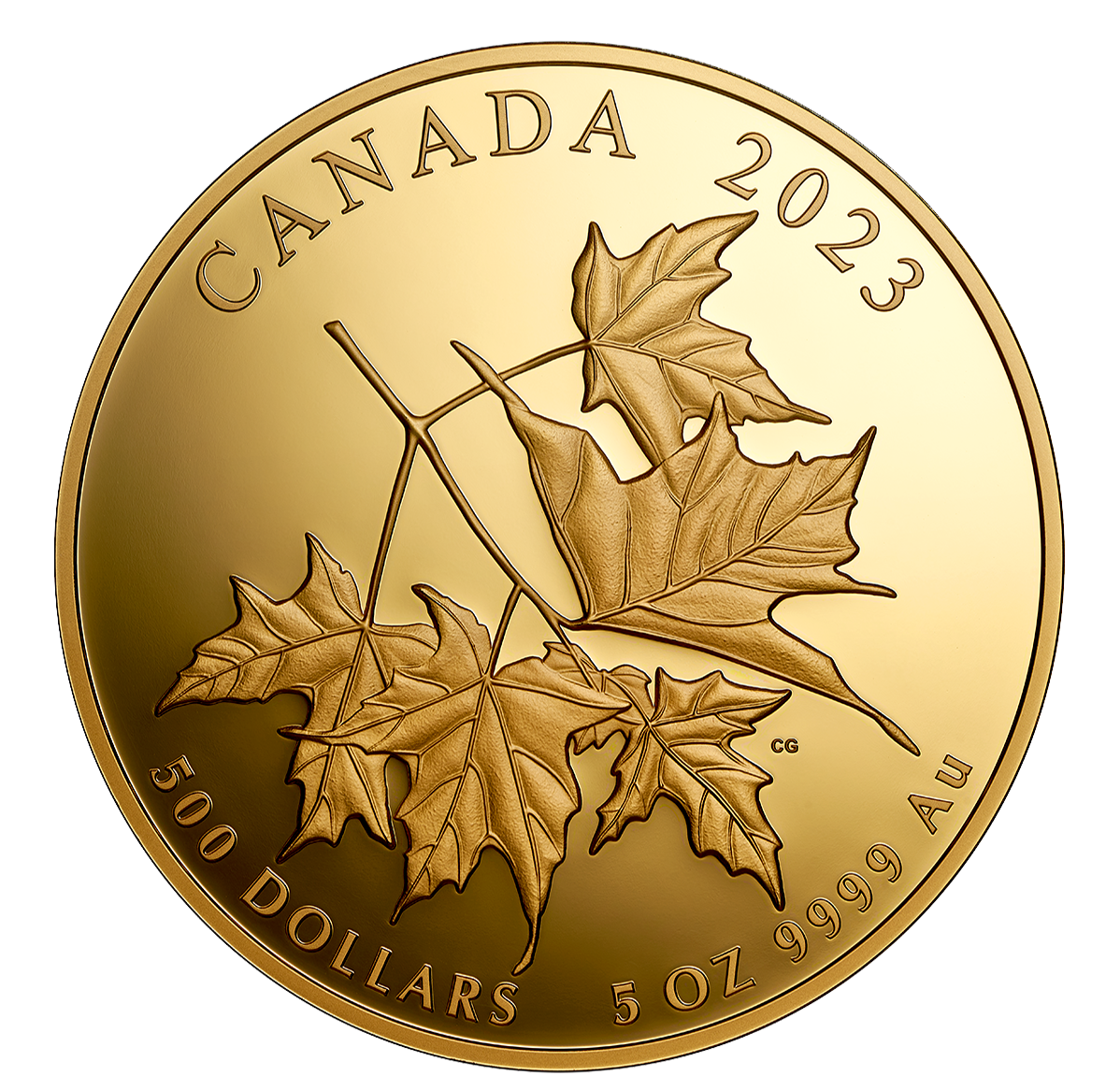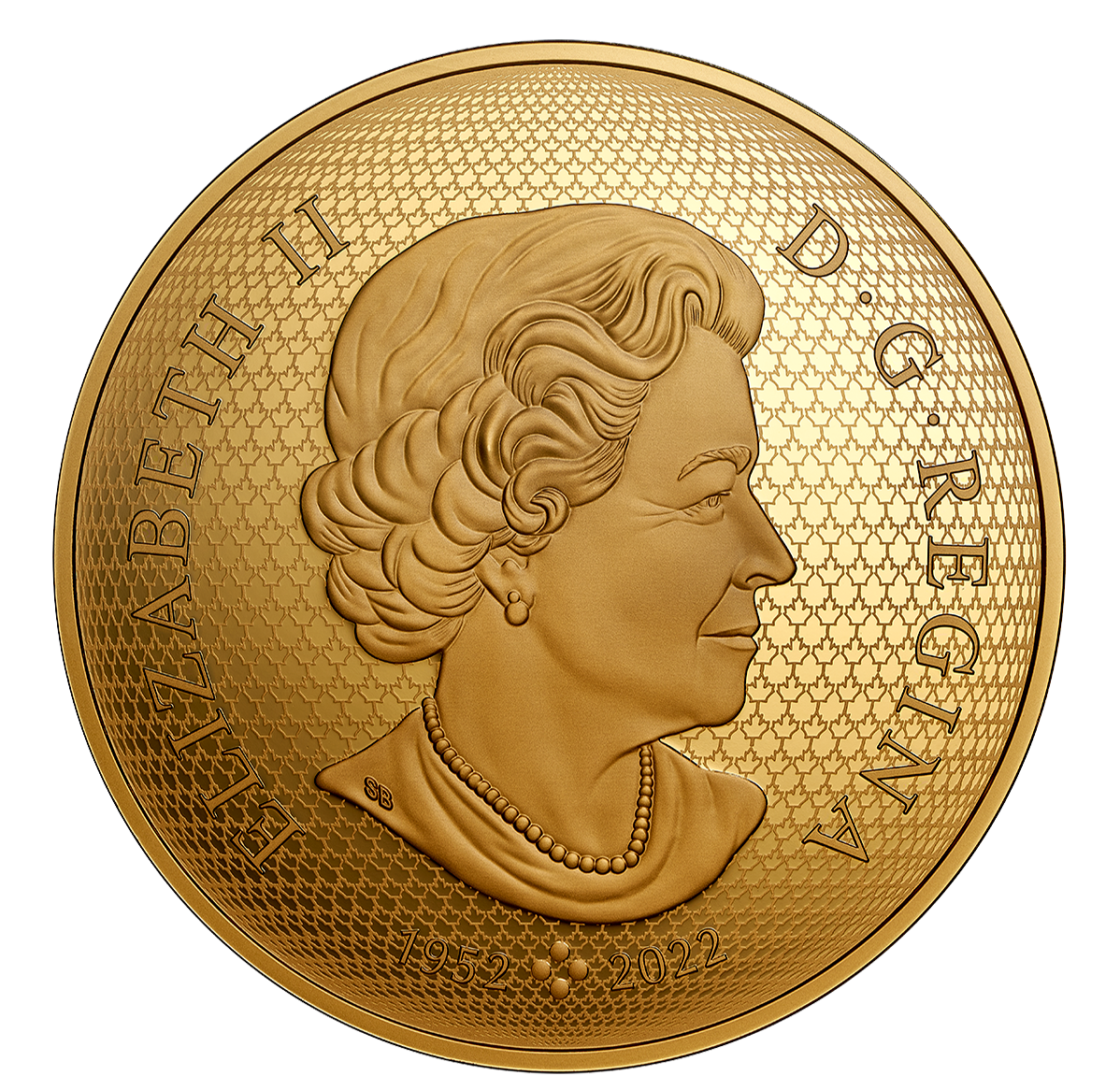 The reverse design by artist Celia Godkin captures the natural beauty of sugar maple (Acer saccharum) leaves and emphasizes the unique shape of this quintessential Canadian symbol. This late spring/summer view features six opposite-branching sugar maple leaves on slender stems and gently swaying in the wind. The text "CANADA" and the year "2023" appear above the maple leaves, while a face value of "500 DOLLARS", the nominal metal weight "5 OZ" and the purity standard of "9999 AU" are engraved below. The obverse features a radial maple pattern and the effigy of Queen Elizabeth II by Susanna Blunt. The obverse also bears a special marking that includes four pearls symbolizing the four effigies that have graced Canadian coins and the double date of her reign.
What do you want to know about this product?
Your product was successfully added to your collection.
The product could not be added