Pure Silver Coin – Dancing DiamondTM Sparkle of the Heart
Pure Silver Coin – Dancing DiamondTM Sparkle of the Heart
$662.27 USD
Pay up to 6 monthlyinstallments of $110.38 USD.
Masters Club:
9,000
Status:

CAN & US shipping only
Availability:

Out of stock in stores
For a love that truly sparkles: Give the gift of a Dancing DiamondTM surrounded by perfect love.
The spring-blooming tulip symbolizes perfect love on any occasion, but that meaning is amplified on this Sparkle of the Heart coin, where rows upon rows of tulips surround a perfectly cut Canadian Fire and IceTM diamond set in a Dancing DiamondTM mount. Like a burst of sunshine, yellow gold plating highlights select elements, including the tulips closest to the sparkling centrepiece, which flutters and flashes its irresistible sparkle at the slightest movement—an effect that will captivate time and time again. It's a flawless expression of pure devotion and unconditional love, one that endures all and stands the test of time.
Complete your collection of floral Sparkle of the Heart coins. Order Coin #5 today!
Special features
Fifth coin and last to feature a floral design. Crafted in 99.99% pure silver, each Sparkle of the Heart coin features a Dancing DiamondTM centrepiece that dances and emits an exquisite sparkle with every movement of the coin. This fifth coin will be the last to feature a floral design.
Gold plating. Select design elements, including the top row of tulips on the 3D diamond cage, have been plated with yellow gold for a bold colour contrast and a sun-like, golden radiance.
A pure expression of love. Celebrate the person who adds a special sparkle to your life! This is the perfect gift to celebrate that special someone and/or commemorate a special occasion, whether it's a birthday, anniversary or a milestone achievement. Or treat yourself to a little sparkle and add this jewellery-like collectible to your collection—designed to impress, it is a special keepsake that you'll treasure for years to come.
In high demand. Previous coins in the series all sold out quickly.
Includes special certificate. In addition to the usual certificate of authenticity from the Royal Canadian Mint, your coin comes with a serialized certificate of authenticity from Beverly Hills Jewellers. Enclosed in a passport holder, the custom certificate attests to the authenticity of your Dancing DiamondTM.
Packaging
Ready for giving, your coin comes packaged in a black Royal Canadian Mint-branded clamshell and a black beauty box. It is accompanied by a certificate of authenticity for the coin, and a separate certificate certifying your diamond's authenticity.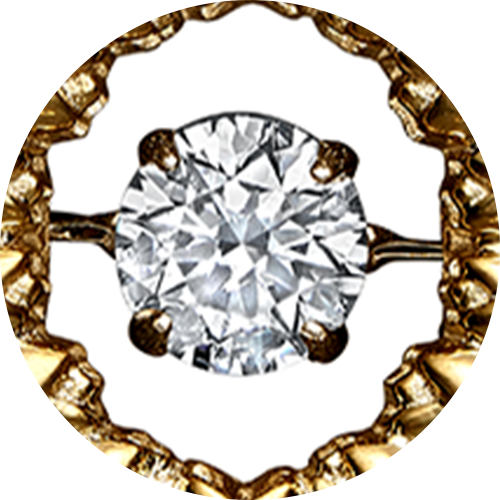 A Canadian diamond
The precious stone on your coin is a genuine Canadian Fire and IceTM diamond, which has been precisely cut and mounted to maximize its brilliance—its movement and sparkle will dazzle you every time!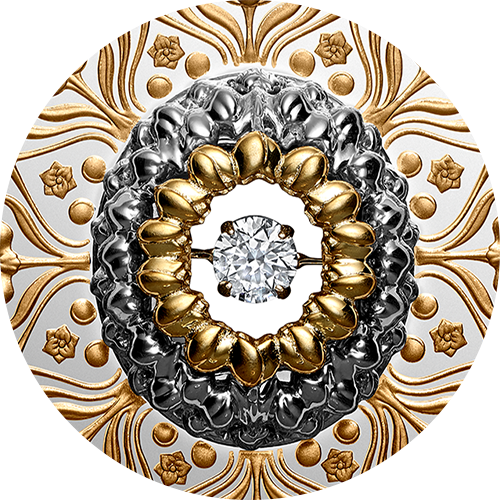 Intricate metalwork
Your Canadian Fire and IceTM diamond is set in a Dancing DiamondTM mount and housed in a highly intricate, tulip-themed 3D diamond cage fashioned by Canadian-owned and operated Beverly Hills Jewellers.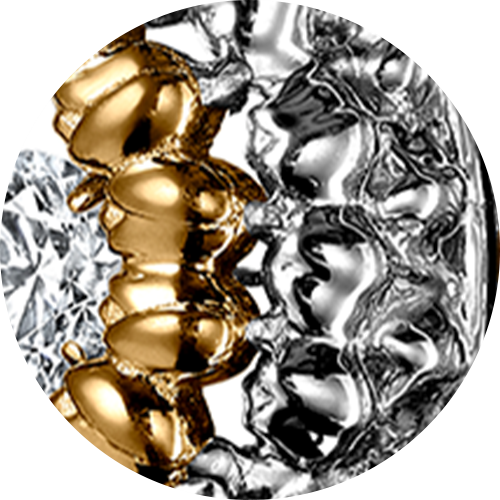 The gift of tulips
Each May, millions of tulips bloom in Ottawa, where a historic gift of tulips came to symbolize international friendship. These tulips of thanks inspired our fifth Sparkle of the Heart coin, which features a jewellery-like take on the spring blooms that form a powerful expression of gratitude and love.
Composition
99.99% pure silver with a Fire and Iceᵀᴹ diamond set in a Dancing Diamondᵀᴹ mount and selective yellow gold plating
Packaging
Black clamshell with black beauty box
Artist
Anna Bucciarelli (reverse), Susanna Blunt (obverse)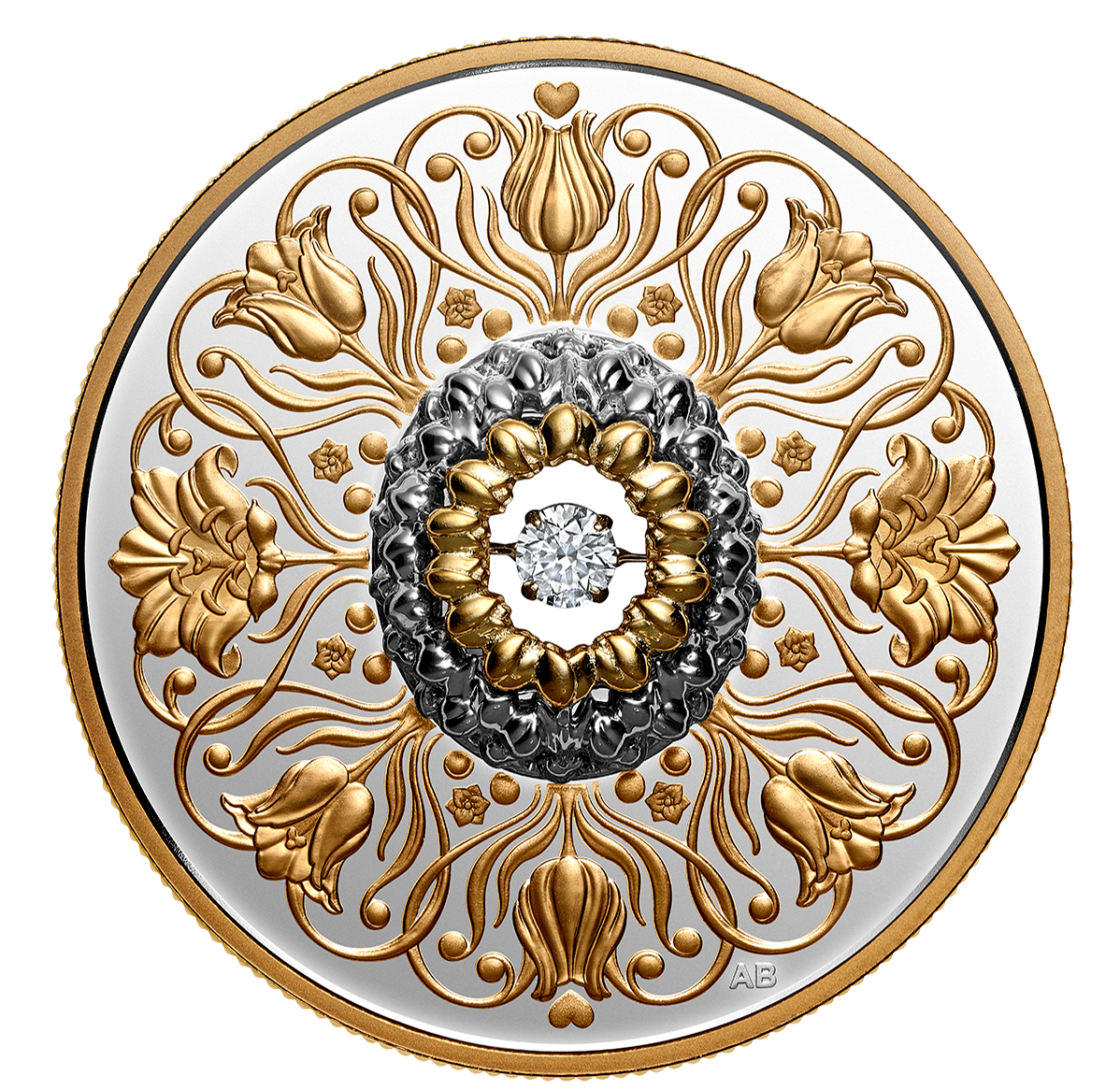 Enhanced with selective gold plating, your coin's reverse features an engraved floral design by Canadian artist Anna Bucciarelli. Depicted in various stages of bloom, the stylized tulips and the foliage that form each heart shape are arranged in a circle to represent never-ending love. At the centre of the coin, a Canadian Fire and IceTM diamond is set in a tulip-themed Dancing DiamondTM mount fashioned by Canadian-owned and operated Beverly Hills Jewellers. The selectively gold-plated 3D diamond cage features an oval-shaped opening that provides a view of the precious stone and its every movement. The engraved floral arrangement repeats on the coin's obverse, which features the effigy of Her Majesty Queen Elizabeth II by Susanna Blunt, along with the text "CANADA", a face value of "20 DOLLARS" and the year "2023".
What do you want to know about this product?
Your product was successfully added to your collection.
The product could not be added