Four 1/4 oz. Pure Silver Coin Subscription – Moments to Hold
Four 1/4 oz. Pure Silver Coin Subscription – Moments to Hold
From $18.37 USD per product
Masters Club:
250
Status:

CAN & US shipping only
Availability:

Out of stock in stores
Four of the year's biggest themes in one affordable series
Your Moments to Hold in 2022 are the milestone anniversaries and themes that have special significance for Canada this year—the moments and stories that inspire a sense of pride and achievement. And by subscribing to this four-coin compilation, you'll ensure these commemorative themes will be well represented in your collection, where they'll be admired for many years to come.
Features
Your essential set for 2022! Canada, these are your Moments to Hold in 2022—the themes and anniversaries that have special significance this year!
All four coins are available individually or as part of this subscription*. When you subscribe, you get:
Peace of mind: Worried about missing a coin and having an incomplete set? A subscription is an easy, stress-freepurchase option that guarantees you a complete set of 2022 Moments to Hold coins—one of each, for a total of four coins.
A special gift: With each subscription, you get an exclusive collector sleeve to store all four folders together as a complete compilation.
Convenience: No need to keep an eye on release dates or carefully time your purchases—we'll automatically send you each coin as soon as it's available.
Affordability: Our pay-as-you-go plan is an easy, interest-free way of growing your collection.
Satisfaction: Every coin is backed by our 100% money-back guarantee.
Risk free: Cancel your subscription at any time and without penalty.
Free shipping: We ship anywhere in Canada and the United States.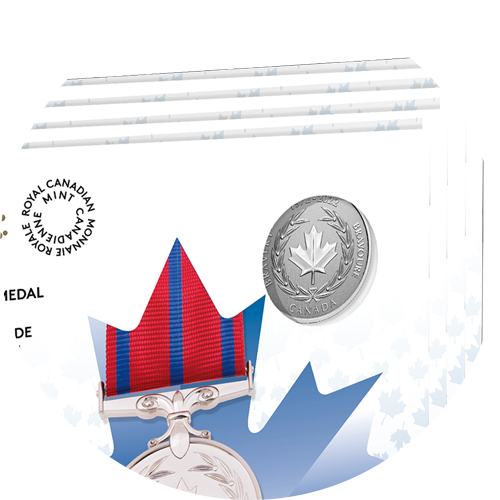 Guaranteed to get all four
Each subscription guarantees you'll own all four Moments to Hold coins issued in 2022—a complete set!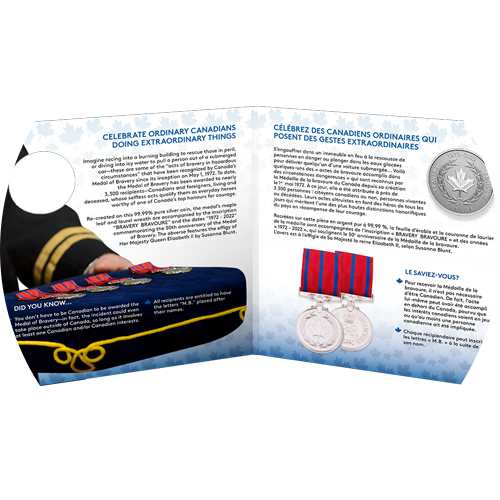 Special packaging
Each Moments to Hold coin comes in a colourful folder filled with information about the theme. The coin itself is enclosed in a removable capsule, which allows you to hold the "moment" in your hand and take a closer look at your collectible.
Composition
99.99% pure silver
*Credit card purchases only, charged when each coin is shipped. The Royal Canadian Mint reserves the right to refuse or limit orders and to limit the total amount of subscribers to this series. The Mint also reserves the right to change its prices and product offerings without notice. After purchasing your first coin, you will automatically receive the subsequent coins when they are released. Coins may not be issued in the same order as listed above. Subscription agreement may be cancelled at your request at any time with a phone call or written notice to the Royal Canadian Mint. While quantities last.
What do you want to know about this product?
Your product was successfully added to your collection.
The product could not be added